Hello everyone, I'm
Kumiko Mae of LovingSunshine
and today I am so excited to share with you my all-natura; beauty regimen. In behalf of Dinah, I'm sure you're going to be thrilled to know more about natural options on skincare and beautification.
Without further delay, here's the queerest inclusion of my skincare regimen... a lipstick.
I share the belief that
thou shall not go to sleep with makeup on
but did you know, with the right choice of makeup, you can get away with it? My lips tend to chap depending on the climate. The sad part even, they chap excessively both when it's cold and humid so I feel like I've nowhere to go. That ended when I discovered Human Nature's all natural Mineral Lipstick. To those who are unfamiliar, Mineral makeup uses earth-derived minerals for color instead of harmful chemicals that are potential skin irritants. Personally, since I can't control the magnitude our modern age causes our environment to deteriorate or become more polluted; what I do to care for myself is make sure that my choices are greener often. Of course there are inevitable times when I'm not making an eco-friendly choice (sometimes a green option is too expensive or too unavailable/inaccessible); but everytime I can, I try. It's all about exerting and accumulating our little efforts, right? :)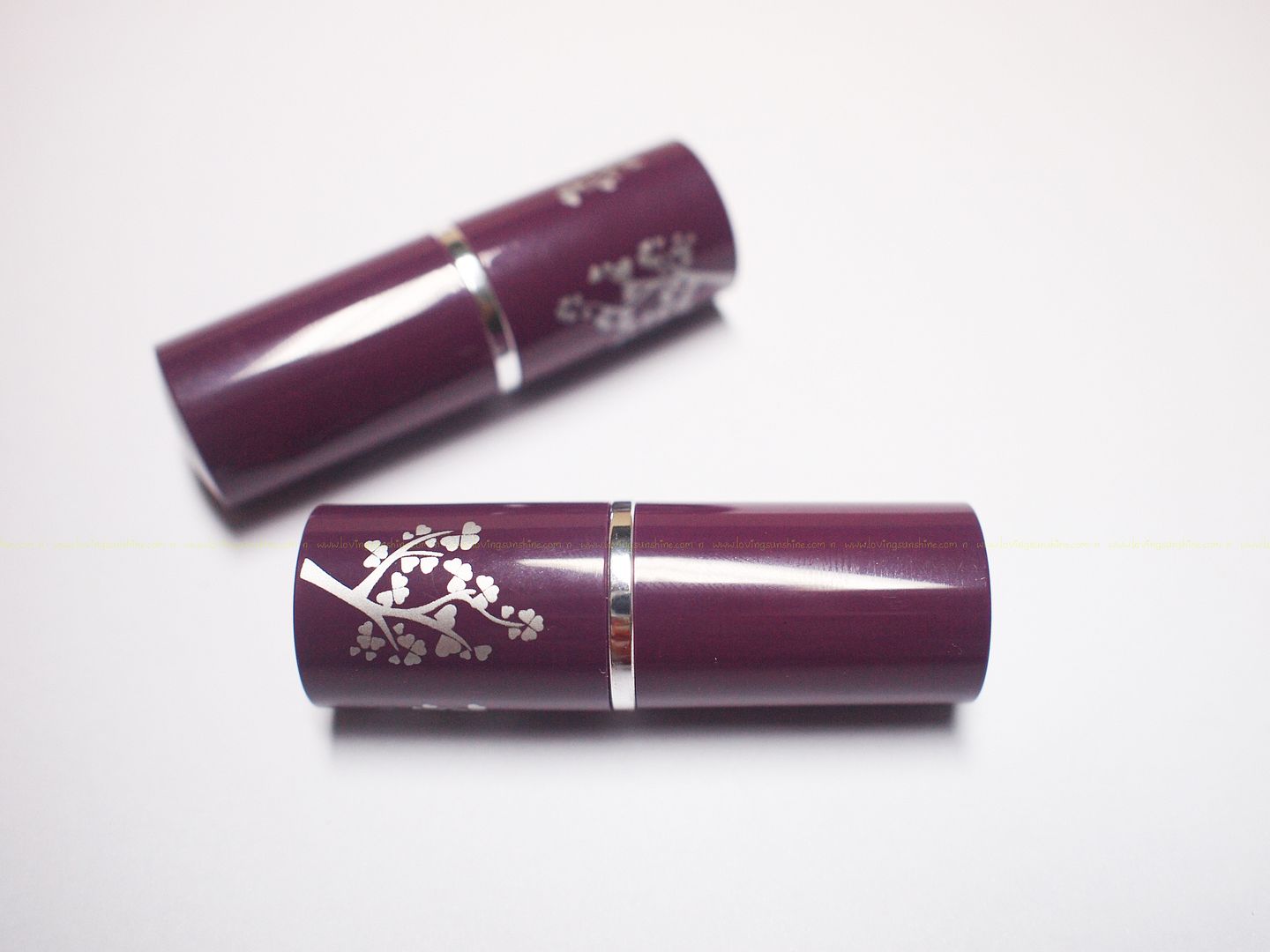 I'm sharing with you two of my favorite all natural lipsticks--which I pretty much use like a tinted lip balm: Sweet Nectar and First Kiss. These two colors are peachy nude and mauve pink respectively. They are made with all the natural and moisturizing oils you would need for lip nourishment such as passionfruit seed oil and sunflower oil. It also has cocoa butter so you are definitely getting a lot of moisture per bullet. The sad part of course is the color pigmentation. They're not really bad, but if you're to compare them with chemical lipsticks, they might not fare as bright or pigmented enough. Here are some swatches :)
This is Sweet Nectar... it's a peachy nude lip color perfect for those who like to keep things au naturale.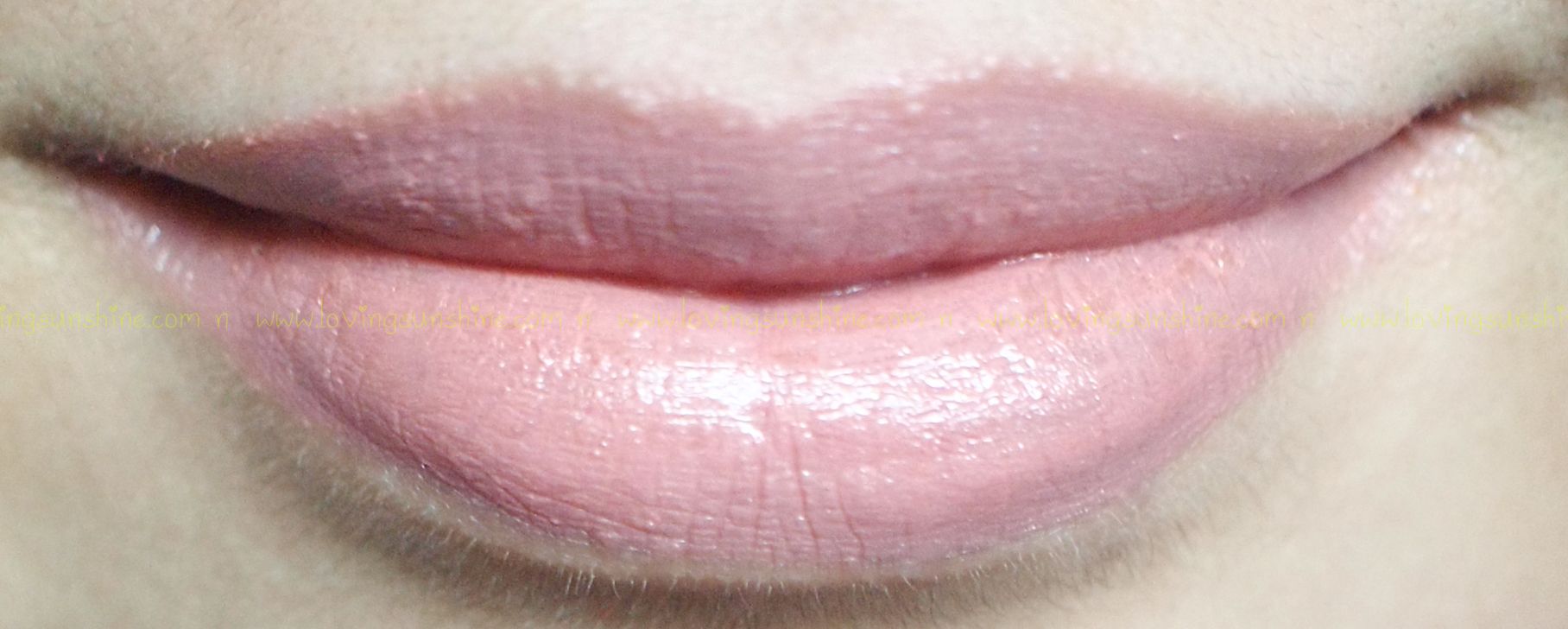 This is First Kiss... I can't really tell but I love how this is a mauve pink. If I were to imagine, pink is definitely first kiss worthy!

Like I said, I use these lipsticks as if they were tinted lip balms. I came to the discovery when on one trip, I failed to bring with me a lip balm, and my lips started acting up on me. :( A tube of Sweet Nectar was all I had lying around. I used it and it helped smoothen and soften my cracked lips. Did you know Sunflower oil has healing properties too? Maybe that's to blame. For all its worth, I have peace of mind tending to my needs with Mother Nature's loving care.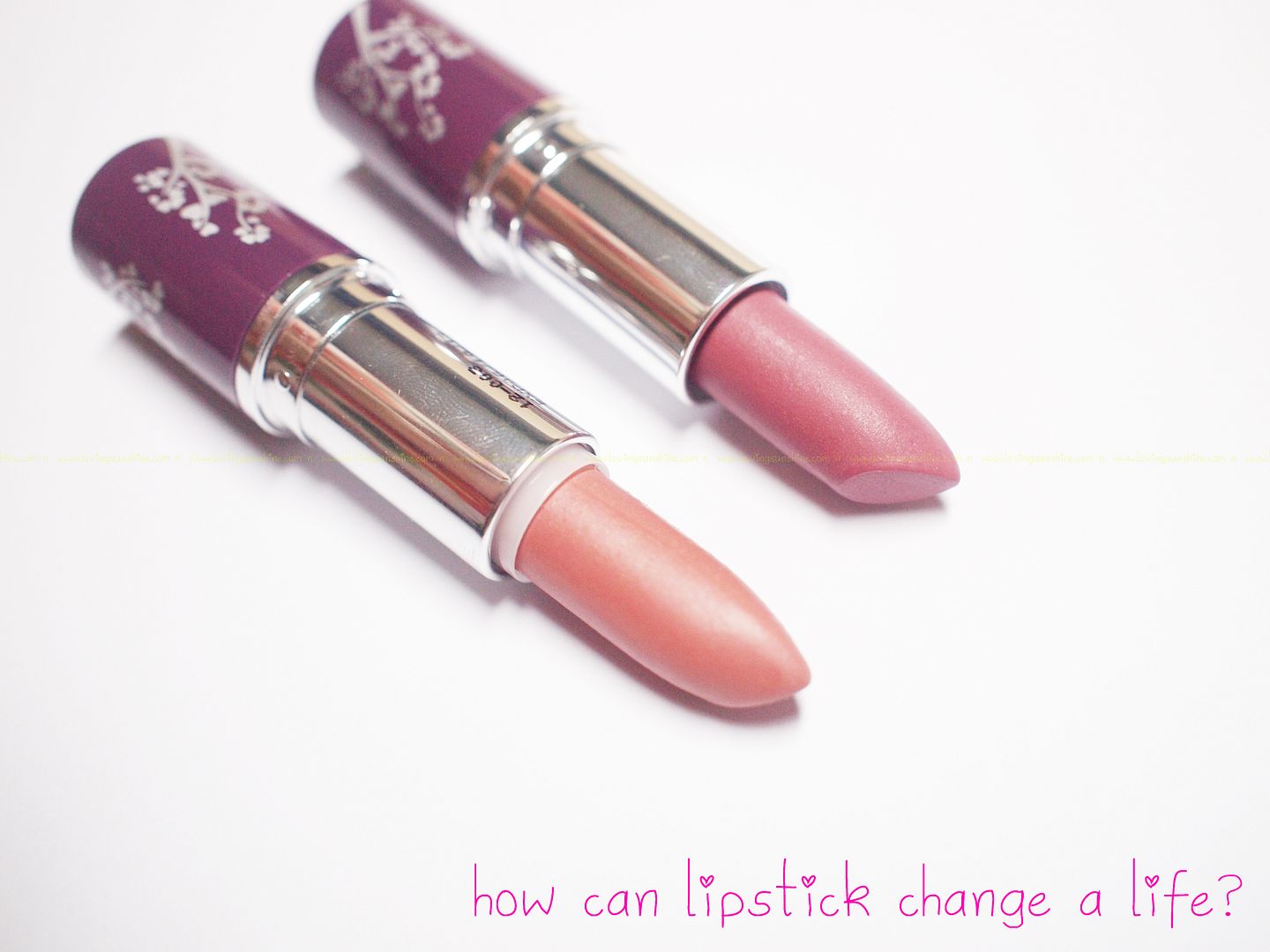 By the way, these lipsticks are only Php 175 (approximately $4). They're so affordable plus they support a charity through Comm Passion, a campaign supported by the Ms. Earth Philippines foundation advocating for the community development in the GK Catigan Passionfruit Farming Community, Davao. Unfortunately, this is available only in the Philippines and US. Elsewhere, maybe you can email me and I'd be happy to help you find one. :)
Besides lipstick, I'm also using an all natural eye cream. This one's a vegan product and is 100% natural too. Coincidentally, it's by 100% Pure. It's my first time to use something from the brand and I am very happy with how their coffee eye cream delivers. If you haven't tried it yet, you definitely should. Caring for the contours of the eyes helps minimize and prevent the apperance of fine lines and puffiness in the eye area. Having well-cared for eyes helps for a younger-looking aesthetic. Remember, having lines around the area makes you look at least 10x older. Without them, you are set to look 10x younger!
Moving forward, I'm also using natural-extract based face and body cleansers. I recently got to try products from Natio, an Australian skincare brand which was given to me through a beauty swap with one of my Singaporean friends (Australia-Singapore-Philippines, boy did these tubes travel!).
I love swapping cause I get to try products from other countries that are not available locally!
By the way, the Natio Intensive Moisturizing Day Cream is so nice for evening use too! Of course if you're the type who needs a whole lot of filling, I can't say that using a day cream would be enough for you; but since I like being practical
ever so often
I have been using my day cream in the evening too. Day or night, the point is they moisturize right?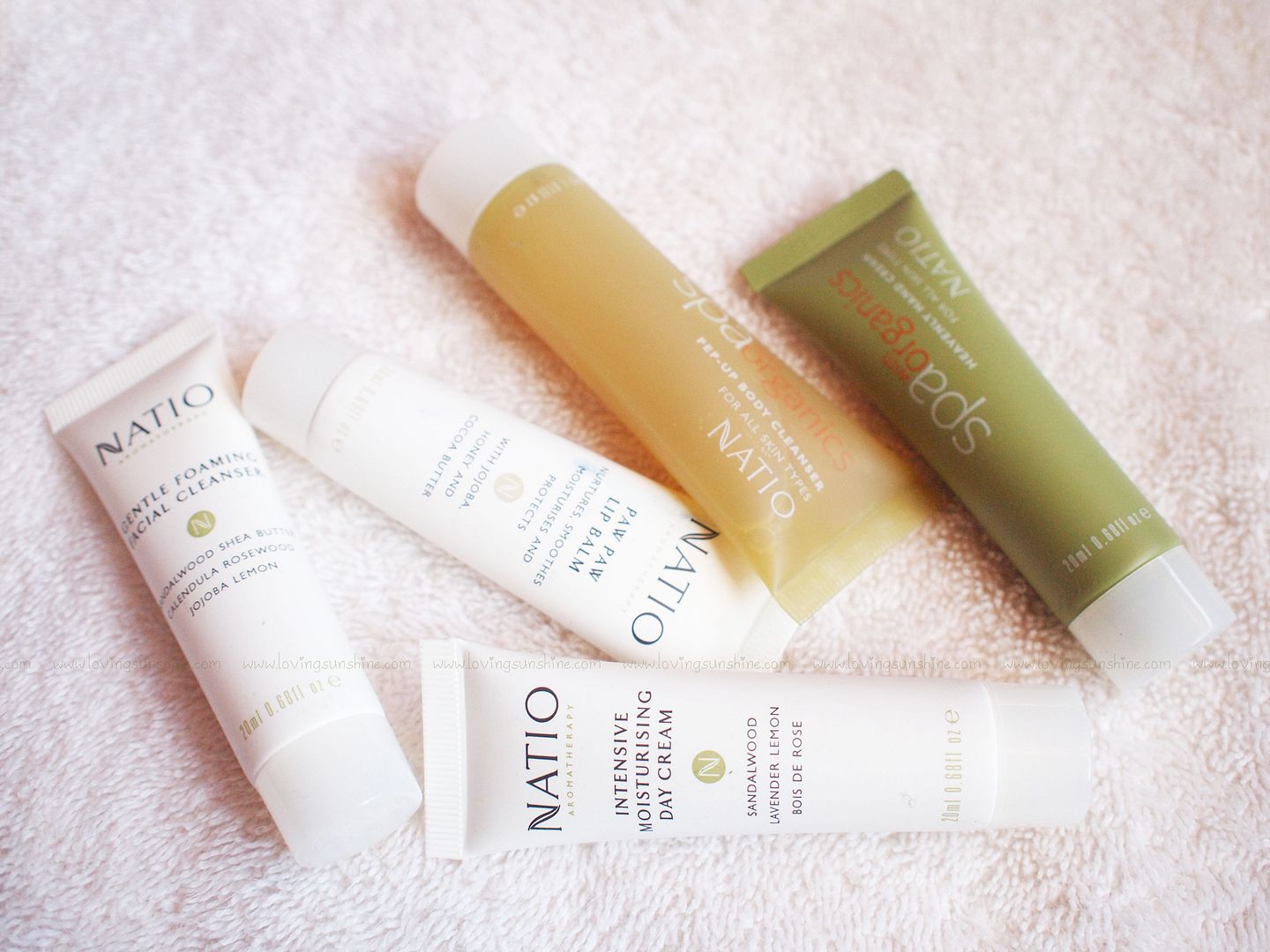 Notable among the Natio products above are the Body Prep Cleanser and the Hand Lotion. They smell amazing! I love the smell of sandalwood and if you do too, you'd love to dip into this SpaOrganics line.
After washing the body, I also use a 100% natural Body Butter Cream from Human Nature. For my feet, I use their strawberry scented hand and foot salve... then sock up. :) I'm sure it's not a new beauty tip but wearing socks to sleep is a comforting not-to-mention childhood nostalgic regimen that I truly enjoy doing!
How about you? any all natural recommendations? :) I enjoyed sharing with you my natural skincare regimen! Thank you Dinah for giving me the chance to share my skincare story. I hope your readers enjoyed hearing about the products I've been using. Much love, K.
If you are interested in being a guest blogger on D.G.S.Beauty, all you need to do is email me at

[email protected]