Surya Brasil Color Fixation Leave-In Cream Conditioner (10.14 fl. oz. / $9.49) is designed to hydrate, detangle and protect hair that is naturally dry, chemically treated or stressed by environmental factors.
Its rich formula is balanced to provide smoothness to the strand and control volume. Amazonian buriti oil and cupuaçu butter provide carotenoids which absorb UV rays, extending the life of the color. The formula is enriched with rice proteins that strengthen the keratin in the cuticle of the hair. Its 15 extracts of herbs and exotic fruits from India and the Amazon forest add to the conditioning effect leaving your hair shiny and healthy. Surya Leave-In Cream Conditioner is great for a day at the beach!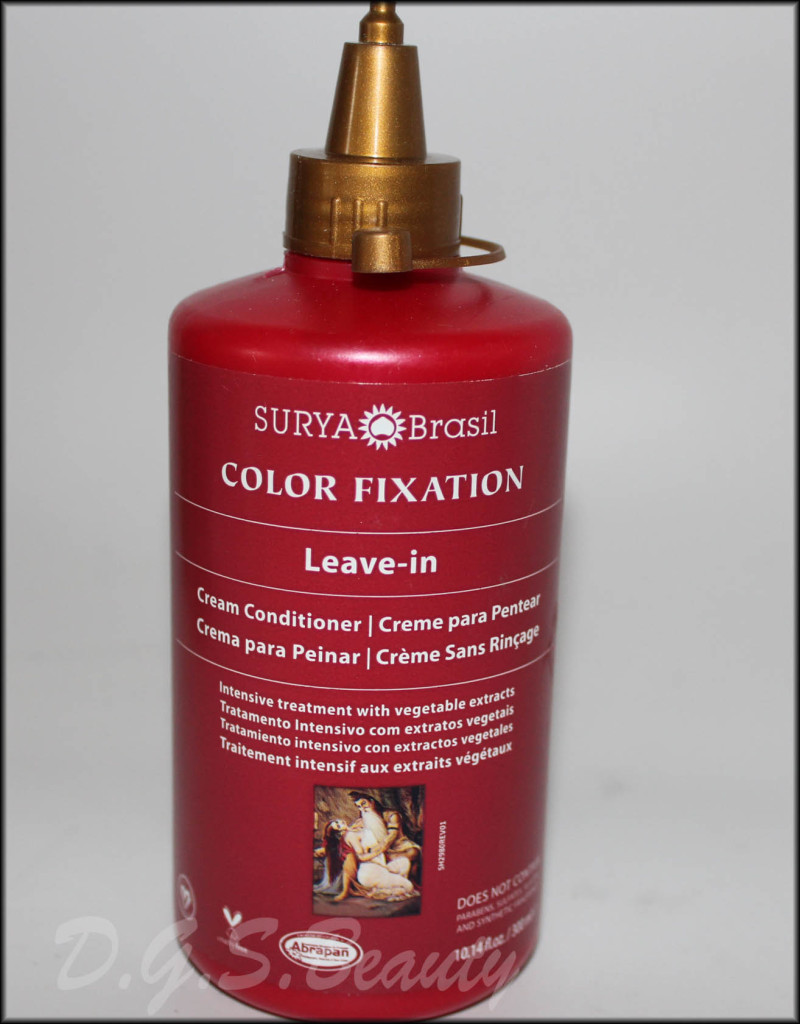 I had a good friend, Danielle, whose hair is currently colored a beautiful red shade, try this product out for me.  All she had to say were great things!  Although she did not see this conditioner really hold her hair color to last shorter or longer, it worked its other magic in its formula.
Danielle did notice that her hair felt softer and looked shinier.  Her hair became much more manageable with a less greasy feel.  She also enjoyed the floral scent that lingered in her hair.
I am so glad she liked this product.  Once I color my hair again, I will definitely try this out for myself.
What are your thoughts?