Ocean Salt (4.2 oz. / $21.95) is one of Lush's most popular item.  It is a face and body scrub suitable for all skin types that will give your face and body a very exfoliating cleanse and invigorating scrub.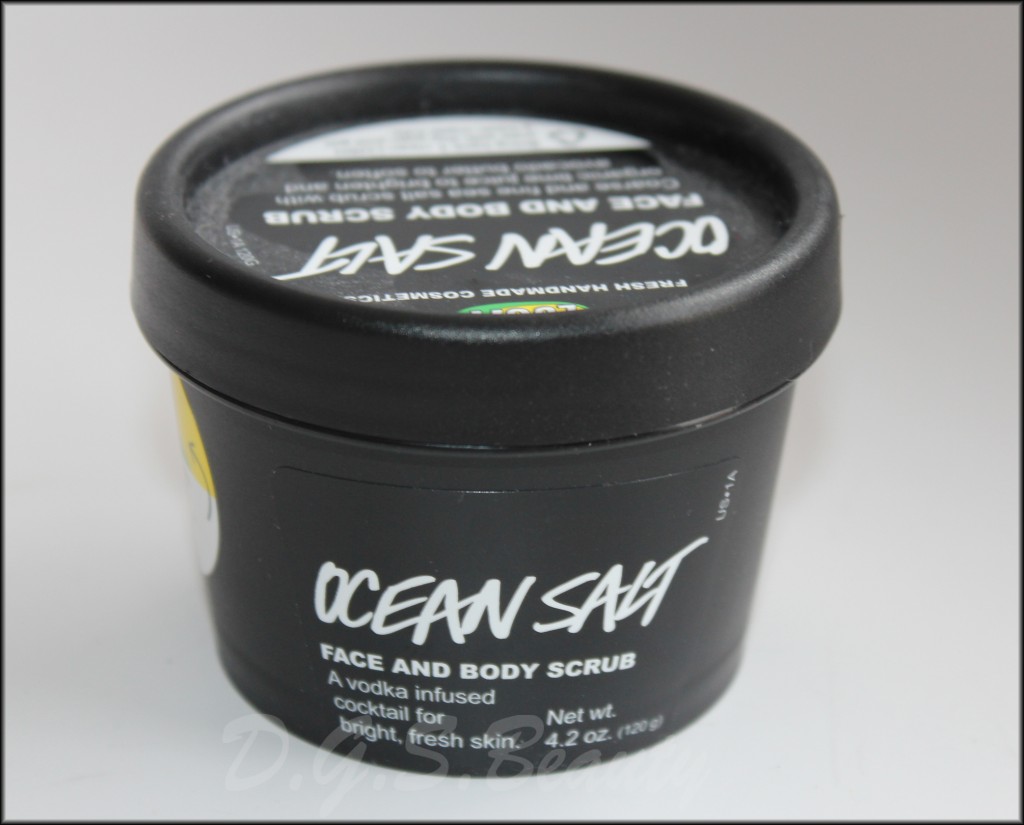 Washing with Ocean Salt is like taking your face on a trip to the seaside for an invigorating splash in the water.  The minerals in sea salt soften as it scrubs away dirt, dead skin and blockages for a bright, fresh face.  We mix in fresh avocado and coconut to hydrate thirsty skin, leaving it balanced and soft.  The cleansing effects of lime and vodka are ideal for blocked pores, blackheads or blemishes and leave skin visibly brightened.  It's no wonder Ocean Salt is so enormously popular!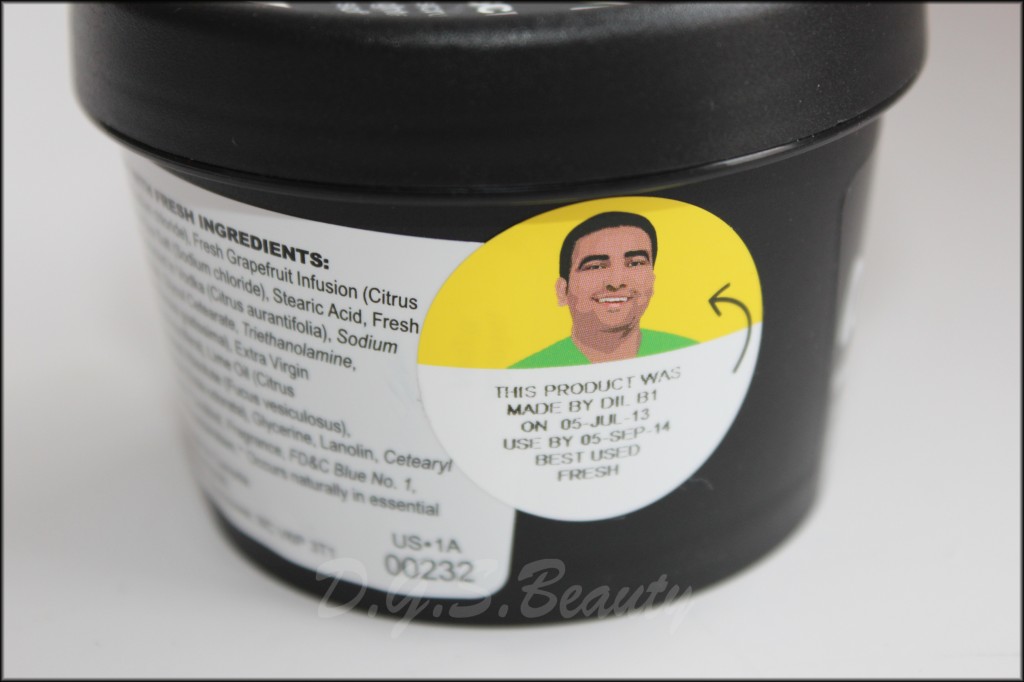 This scrub is something I use at least once a week during my showers on my face, arms and legs.  I try not to use it too much since it can be quite abrasive.
I didn't realize until a friend brought it to my attention that I could get a free mask if I return five of these Lush pots!  Such a great idea to recycle!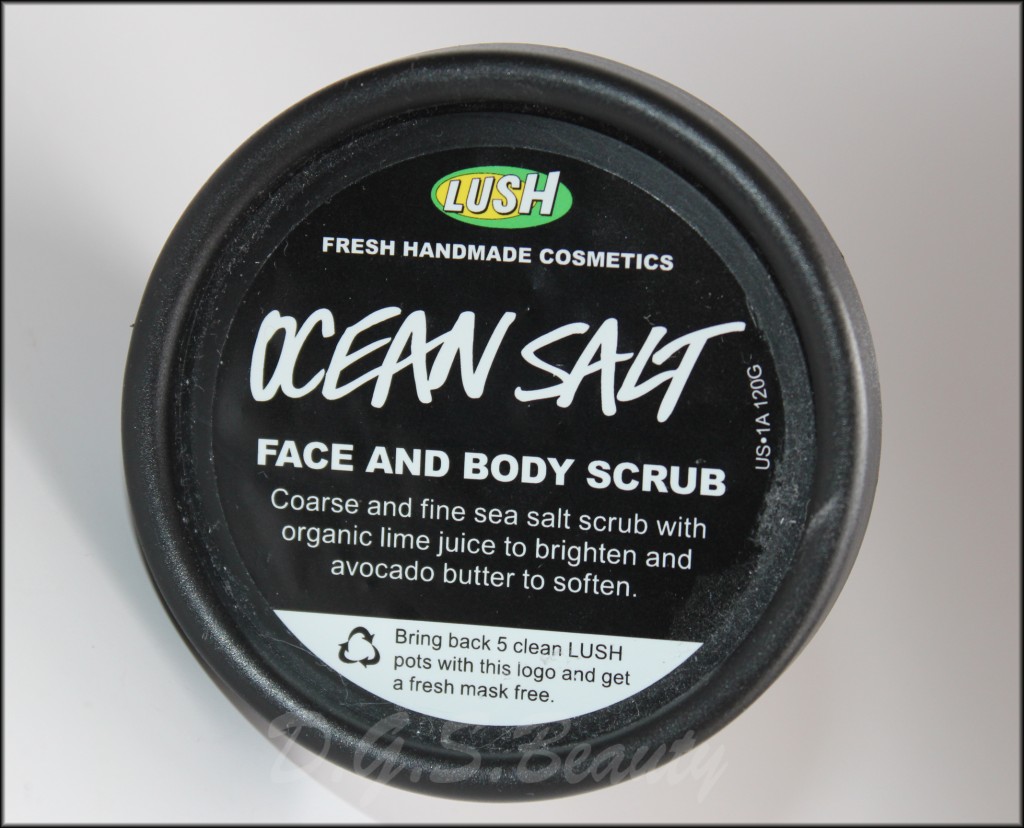 Being a Hawaii girl who now lives on the east coast, it's nice being able to smell the sea salt.  It just reminds me of the beautiful beaches back home.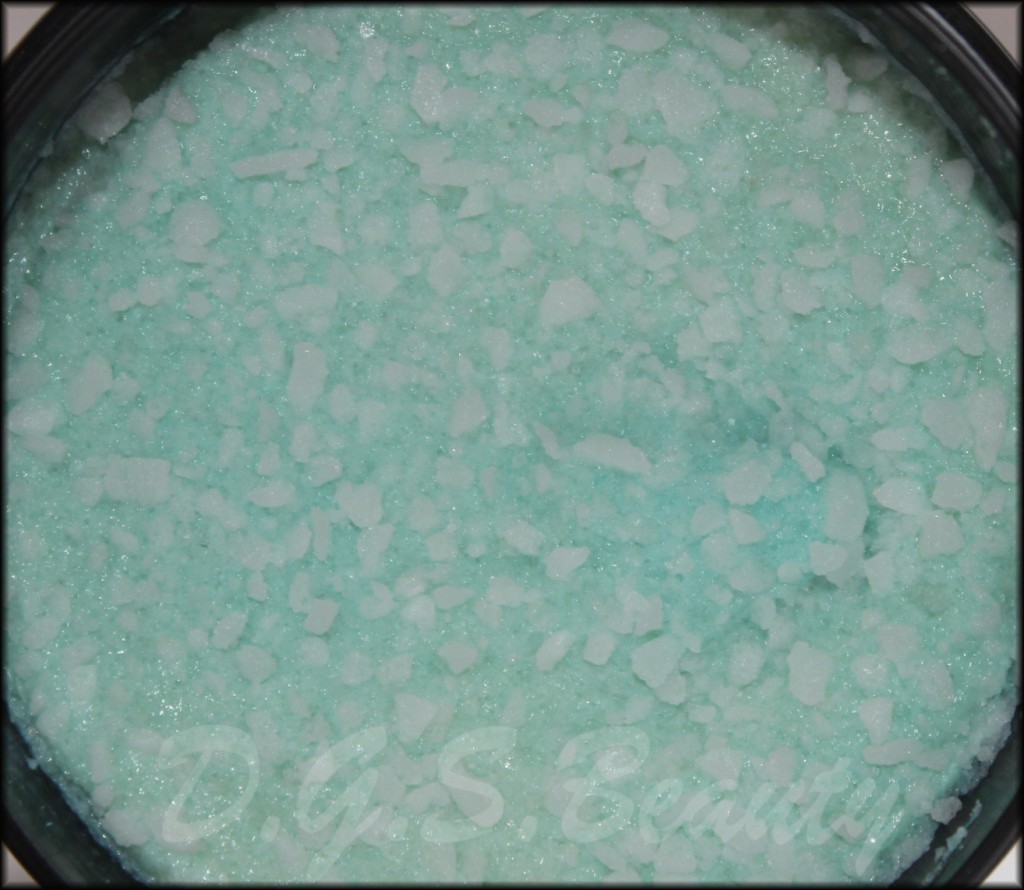 As you can see on the top when you first open the jar, it is a light blue color, but as you continue to use it and dig in, the becomes a beige color like sand.  So it really does feel like a quite getaway at the beach.
For me, I have dry skin.  I always had problems with my blackheads and pores.  You can bet when I saw its claim that this scrub will help, I was excited to put it to the test.  I immediately noticed that my skin looked brighter and felt softer since my dead skin scrubbed off.  However, it did not do much with my blackheads.  I guess we can't win them all.
What are your thoughts?
Thanks for reading,