About a week ago, Tmart sent me these 12 Colors 3D Finger Pen Art Polish Set.  Shipping was amazingly quick!  Very impressive.  I have been doing a lot of nail arts lately so these are a nice addition to my nail polish collection.
12 Colors 3D Finger Pen Art Polish Set $8.99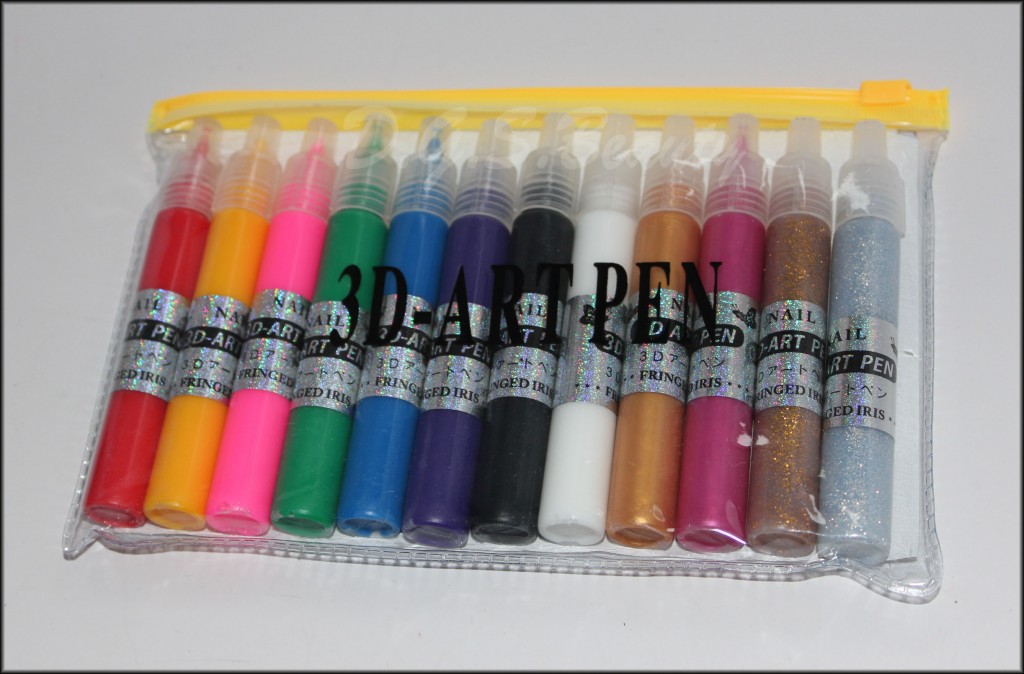 Colors include: Red, Yellow, Pink, Green, Blue, Purple, Black, White, Gold, Rose Red, Golden Glitter, and Silver Glitter.
As you can see, the each pen has a thin tip, which makes it easy to create different designs.
Below are swatches of each color.
I wanted to create different designs to show what you could do.  I promise my nail art will get better.  Haha.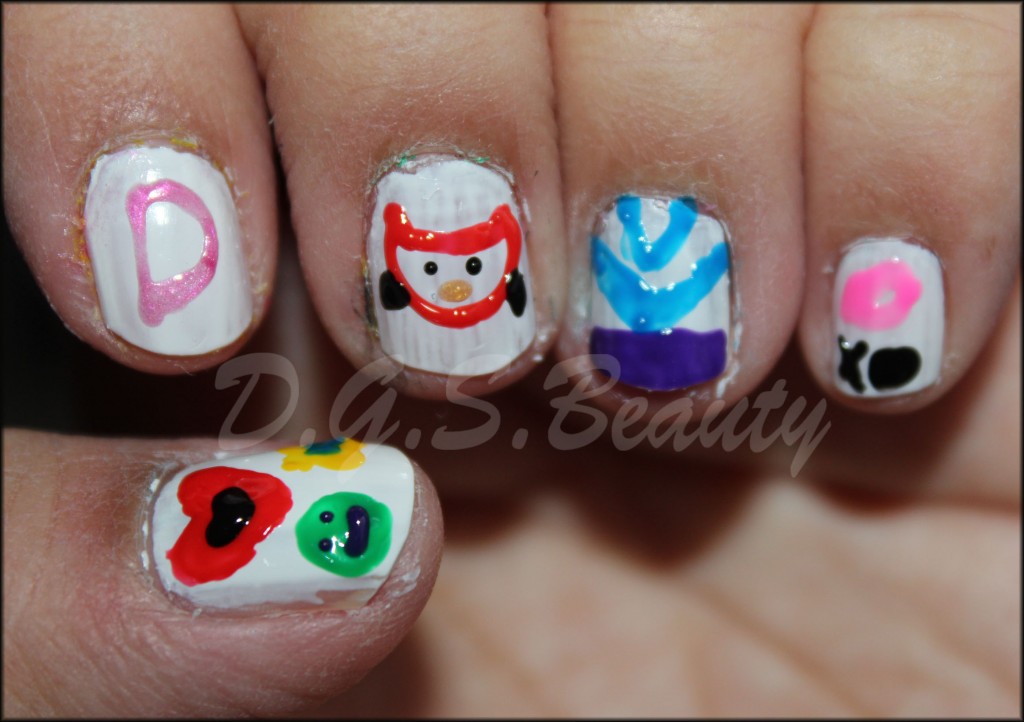 After several days, most of my nail designs came off.  It seems that the thinner the design, the faster it may come off.  So that is something to keep in mind.
Also I noticed that some pens polishes come out thicker than others.  However, one reason for that could be the amount of pressure I used to push out the polish.  This will take some practice for me to perfect.
I did like that even if I made a mistake I was able to wipe the pen polish off easily without ruining my white base.  It was just the black pen that left a mark.
My daughter loved these!  It made it so much easier for me to create little designs on her tiny toes and fingers.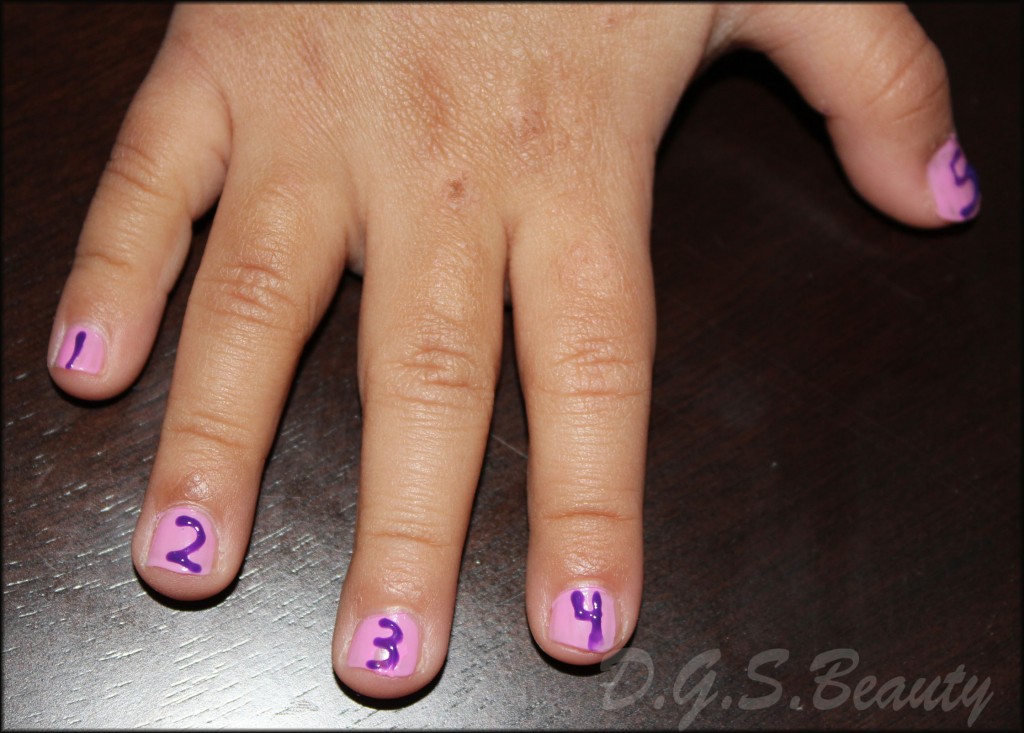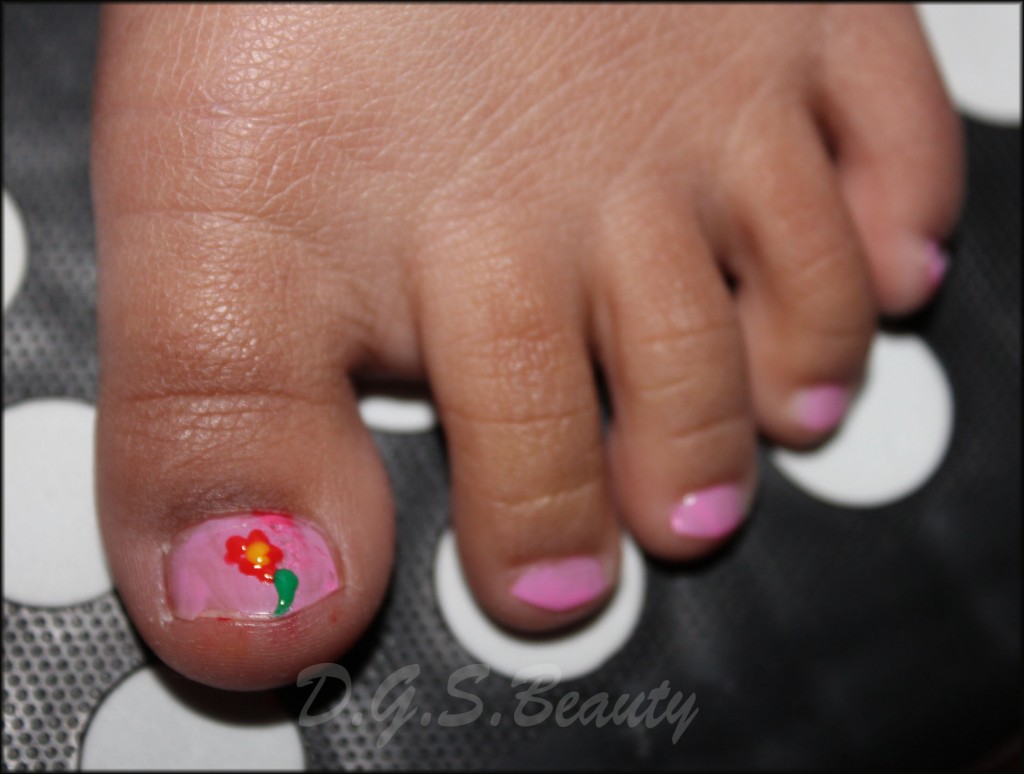 Overall, I think these pens are great and very fun to use.  If you are interested in making your own nail art on yourself, this an awesome starter kit.  You can let your imagination run wild!
What are your thoughts?
Thanks for reading,