Makeup brushes are obviously a must-have in any makeup collection.  They do not always come cheap especially if you are looking for quality brushes.  So I was very excited to be sent this Crown Brush HD Set w/ Mirror and Tweezer in White/Blue ($27.95) to review.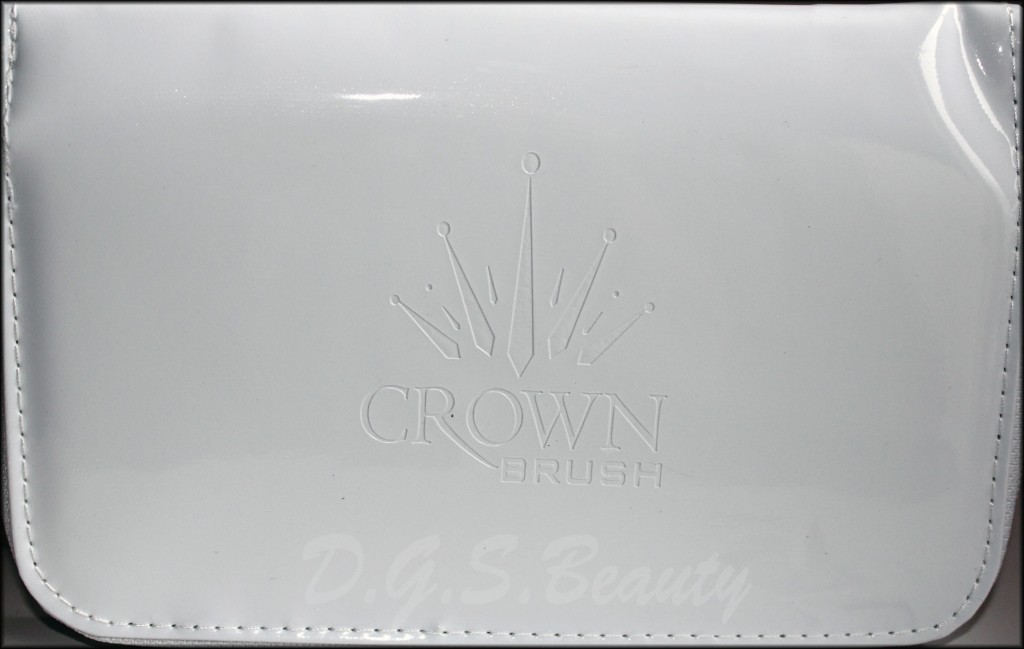 At such an affordable price, you receive six brushes, tweezers, and a cute case with a mirror!  Plus these brushes are vegan friendly.  How awesome is that!  Crown Brush has this set in three colors (purple, orange, and of course white/blue).  I was actually hoping to receive the purple set because the color is so cute.  But this is also nice. The only thing I do not like about the white case is that it could get dirty very easily.
Crown Brush claims that these brushes are perfect for applying high definition cosmetics, liquids, creams and powders.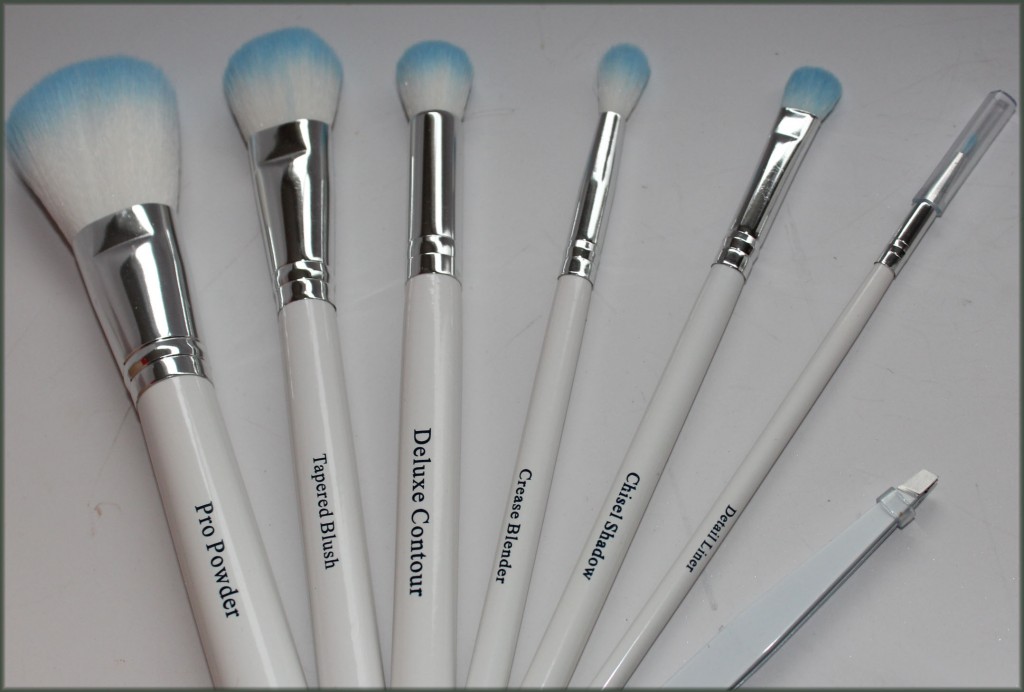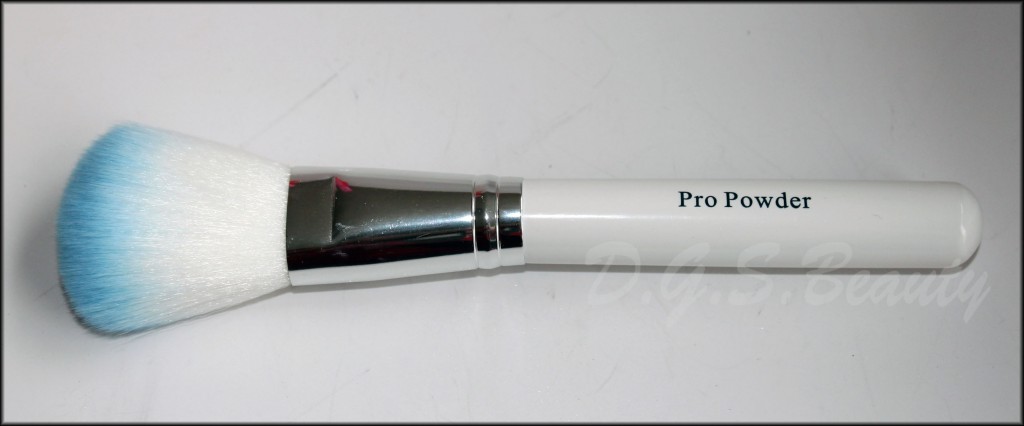 This big and soft Pro Powder brush worked well setting in my powder on top of my foundation.

This Tapered Blush brush was one of my favorites.  It is smaller than my other blush brushes, which I liked.  It could also be used to apply highlights, bronzer, etc.

With this brush, the Deluxe Contour, I got a bit frustrated with.  Do not get me wrong.  it worked well to contour small areas like the side of your nose.  However, when I wanted to contour my cheeks, the brush just felt too small to get that job done.
I have no complaints with the Crease Blender brush.  It works just as well as my MAC and Sigma crease blender brushes.  Definitely another favorite in this set.

The Chisel Shadow also worked beautifully.  It made sure to pack on a good amount of eyeshadow on my lids.

Detail Liner…  I was not a big fan of this brush.  When I saw the word "detail," I would have assumed the bristles on this brush would be much thinner.  I was still able to apply a good (thick) line of gel liner, but I hated that I did not have much control with this.
A girl could never have enough tweezers!  I am always in the market for good tweezers that could take out those tiny eyebrow hairs.  I like the long handle, which makes it easier to use.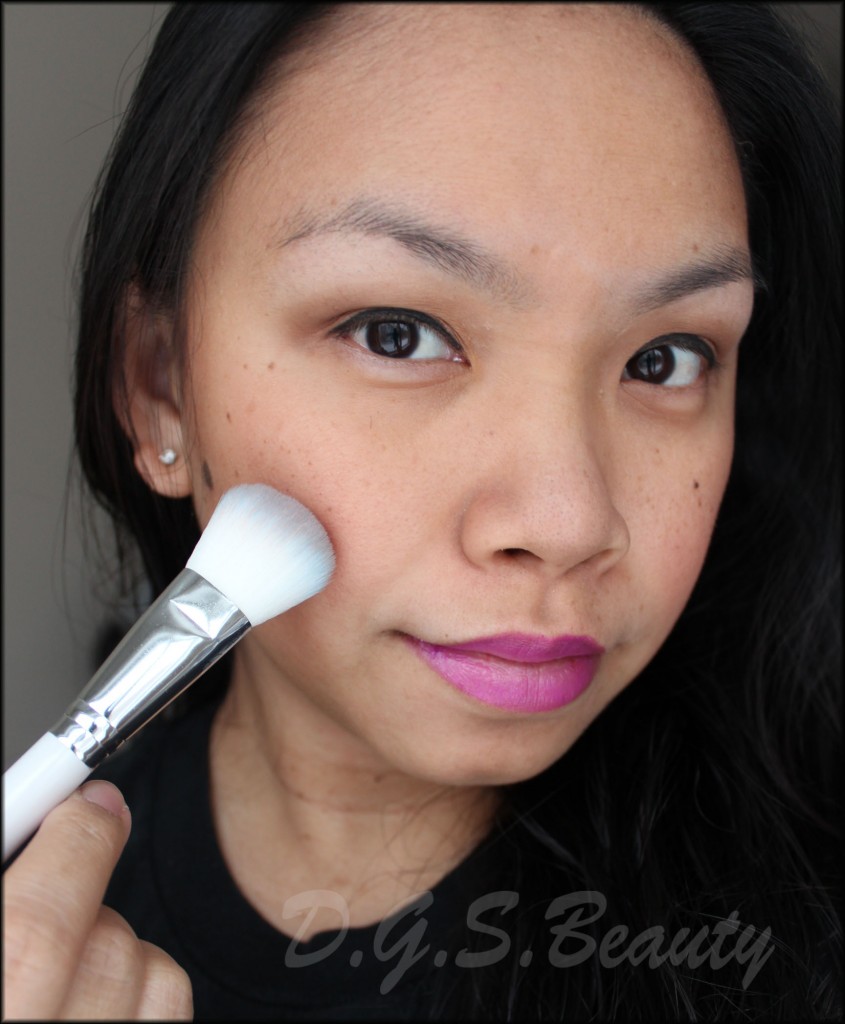 At first use, I loved how soft the brushes are and the colored tips is a nice touch.  The brushes feel so lightweight and each did their assigned job well.  Even though a few brushes did not win me over, the price of what you get in this set is definitely worth it.
What are your thoughts?
Thanks for reading,
*Products were provided by iFabbo through their SHOP program. This is my honest opinion.  This post also contains a referral link for RocksBox.