FoM (Freshness of the Morning) Cosmetics is an anti-aging skincare company based in London.  They are committed to bringing their customers the most natural, safe and effective products for your skin.  FoM promises to give you nourished skin, younger and firmer skin, radiant complexion, and significantly reduce fine lines and wrinkles.
The product that I received is their Orange Blossom Facial Cleanser.  Isn't the bottle beautiful?!  I'm a sucker for nice packaging.
Lately I have been on a cruelty-free products search, so I loved that FoM products are not tested on animals and does not have parabens, mineral oils, colours, sulphates, synthetic fragrances, silicones, EDTA, petrolatum, and animal derivatives.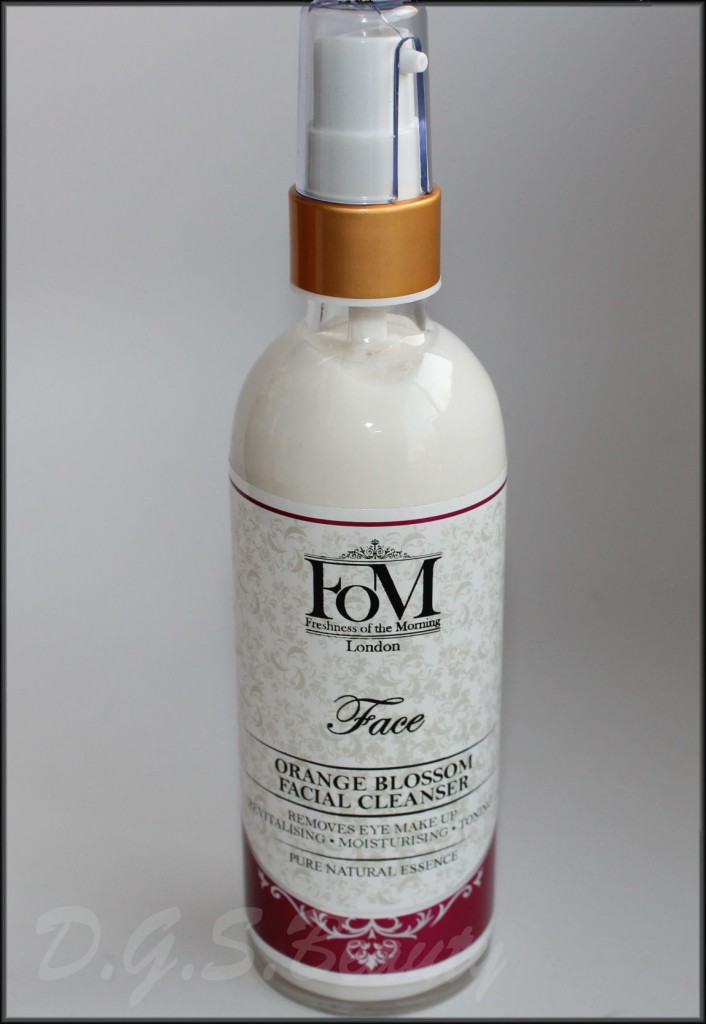 As stated on FoM's website:
200ml
Fragrance Free - Allergen Free -  Non Drying Formula
Suitable for eyes
Revitalising & Moisturising.
Removes Eye Make Up even stubborn mascara while improving skin texture.
Suitable for all skin types including sensitive.
Our natural Orange Blossom Facial Cleanser contains no synthetic foaming agents that strip and compromise the skin's acid mantle.Removes all traces of make-up and gives skin a burst of freshness with formula infused with refreshing Orange Blossom Water. Packed with antioxidants and vitamins to nourish and protect whilst removing make up and dirt from the face. Best use with our Natural Muslin Face Cloth.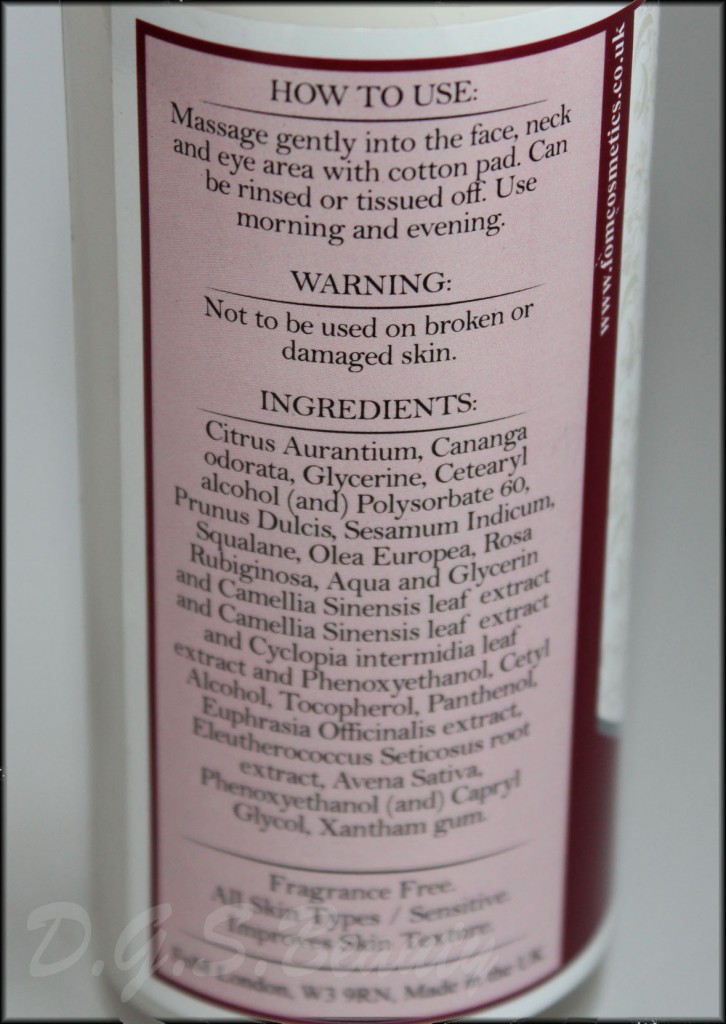 Swatches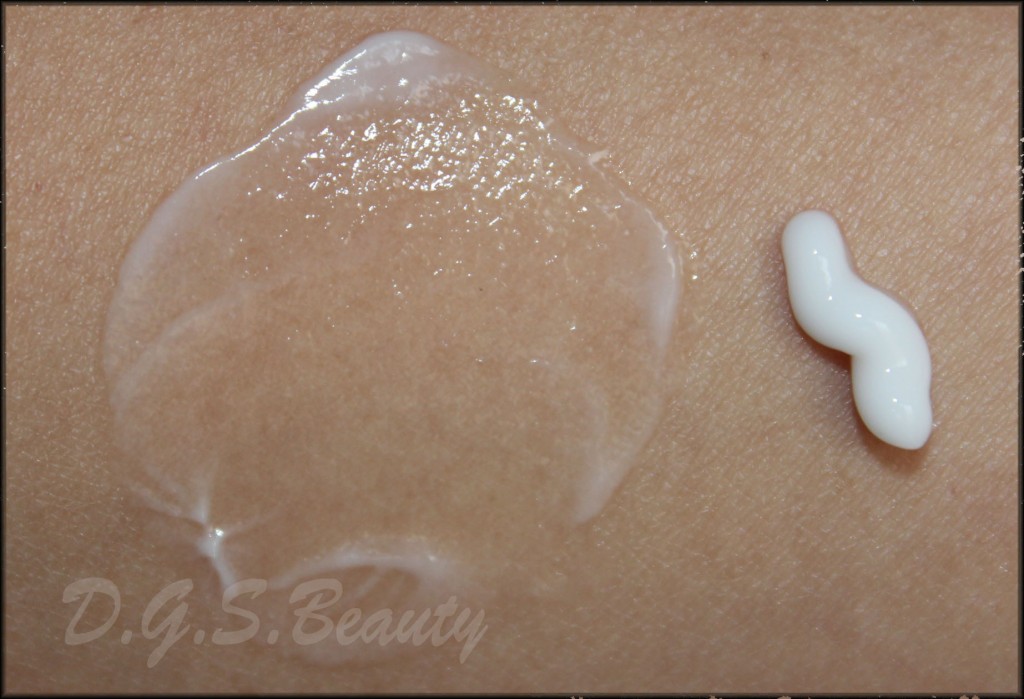 Since I did not have any cotton pads, I improvised and used four cotton balls instead.  As you can see, it does not take much of the cleanser to get rid of the dirt hiding in your skin.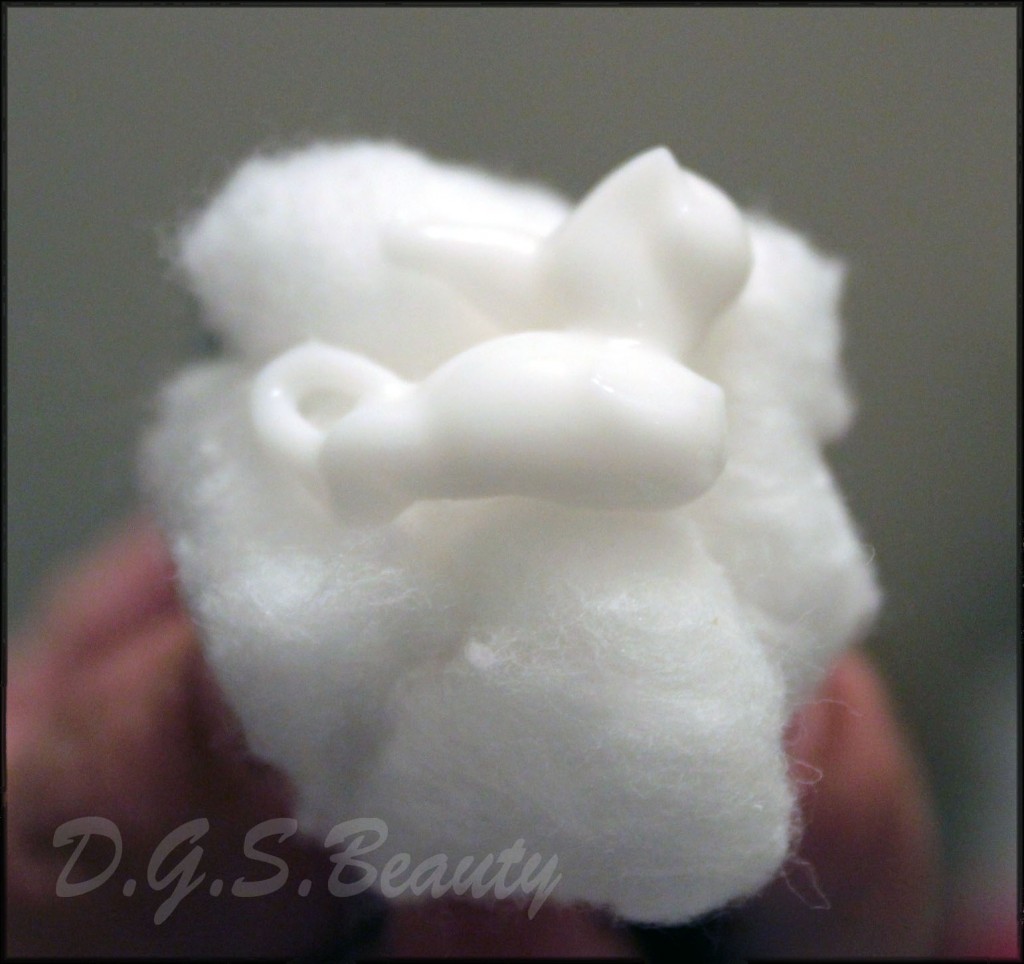 This is what I found on my face in the morning once I woke up.  Kinda gross but yet cool. Once I was done rubbing this on my face, I would give myself a rinse with warm water.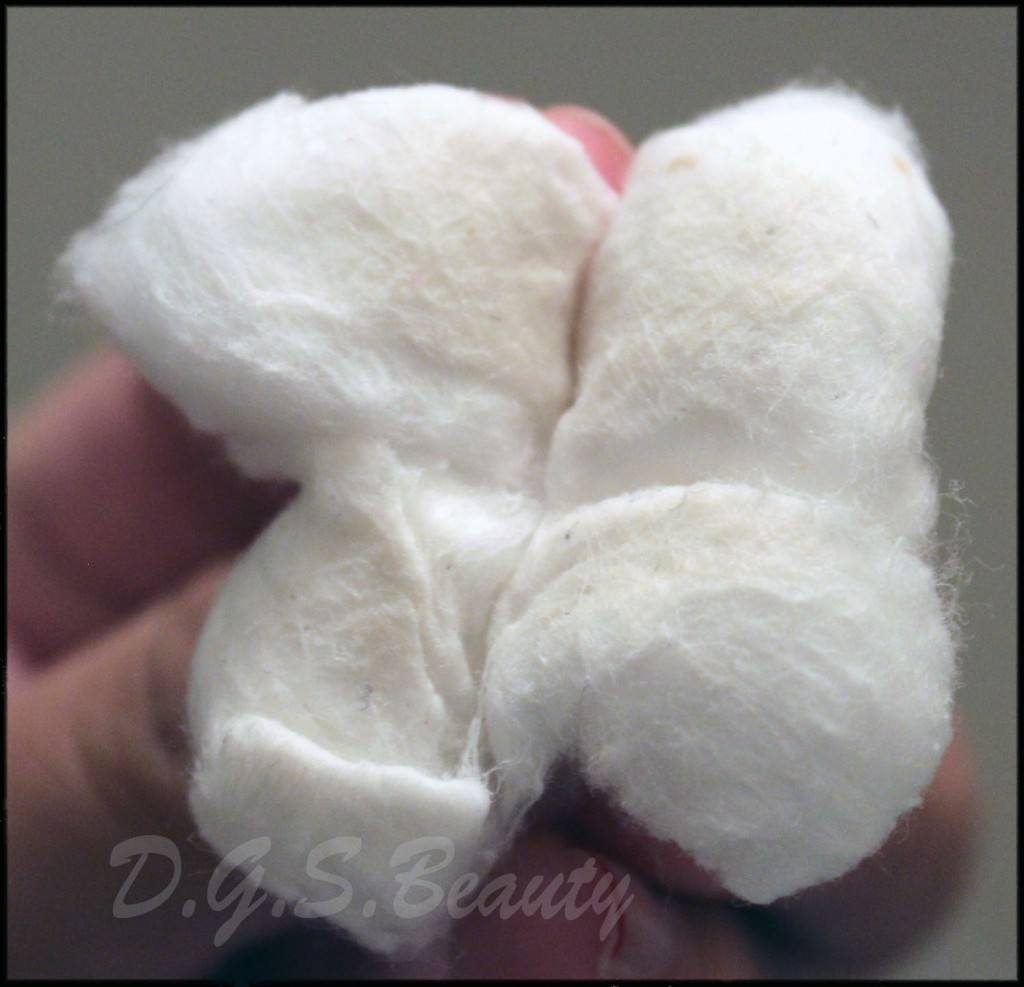 I was pleasantly surprised at how effective FoM's Orange Blossom Facial Cleanser was in getting rid of the dirt and eye makeup on my skin.  It also works well with all skin types, which is always a plus and is very gently to use near your eyes.  After using this product, I quickly noticed that it made my dry skin moisturized and soft throughout the day (and night).
The only thing I noticed is although the bottle says it is fragrance free, I could smelt a floral citrus scent to it.  It was a bit strong but goes away once you rinse it off.  *Note: After speaking to Zaga of FoM, I learned that the scent is actually from Orange Blossom Floral Water.
If you want a facial that really works, this product is for you!
What are your thoughts?
Thanks for reading,