Born Pretty is one of my favorite places to get any type of nail art.  They always have something new I have never seen or tried before.  Along with a huge selection of nail products, they also sell beauty, lifestyle, and fashion items.  You may also follow them on their blog or like their Facebook page.
I love working with Born Pretty.  The customer service, PR, shipping and handling, EVERYTHING is amazing.  Below is a list of past Born Pretty items I have reviewed:
-Born Pretty Nail Dangle Charm
-Born Pretty BK Sweet Candy Fast Dry Nail Art Polish #22, #29, & #30
-Born Pretty 15 pc Nail Art Design Brush Set Dotting Dot Pen Drawing
~~
Now onto my new nail art goodies!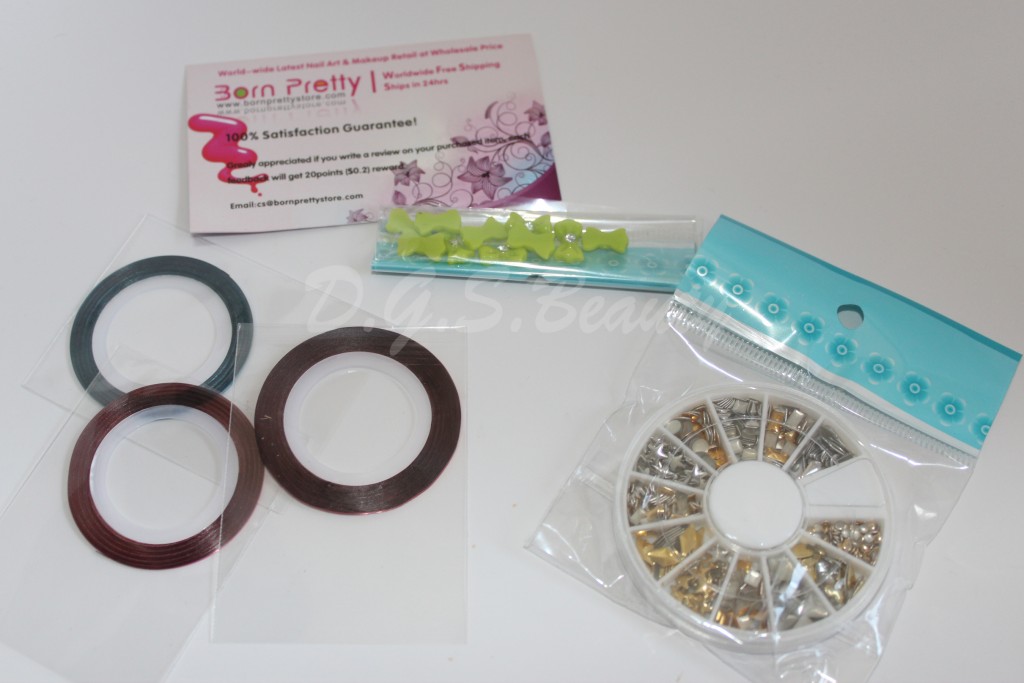 Items:
1) 12 Color Line Nail Art Striping Tape Design Lines Set  $1.90
2) 10 Pcs Bowknot Shaped Rhinestone 3D Nail Stickers #3 -12 Colors $2.38
3) Heart Square Round Star Stud Rhinestone Acrylic Uv Gel Nail Art W/ Box $4.89
Striping Tape Design Lines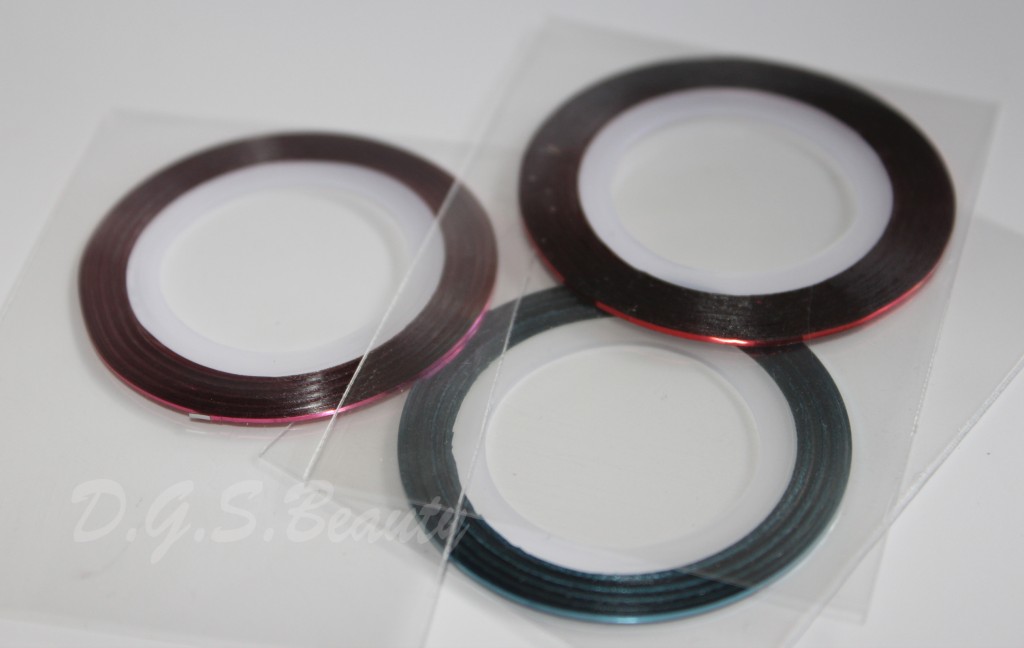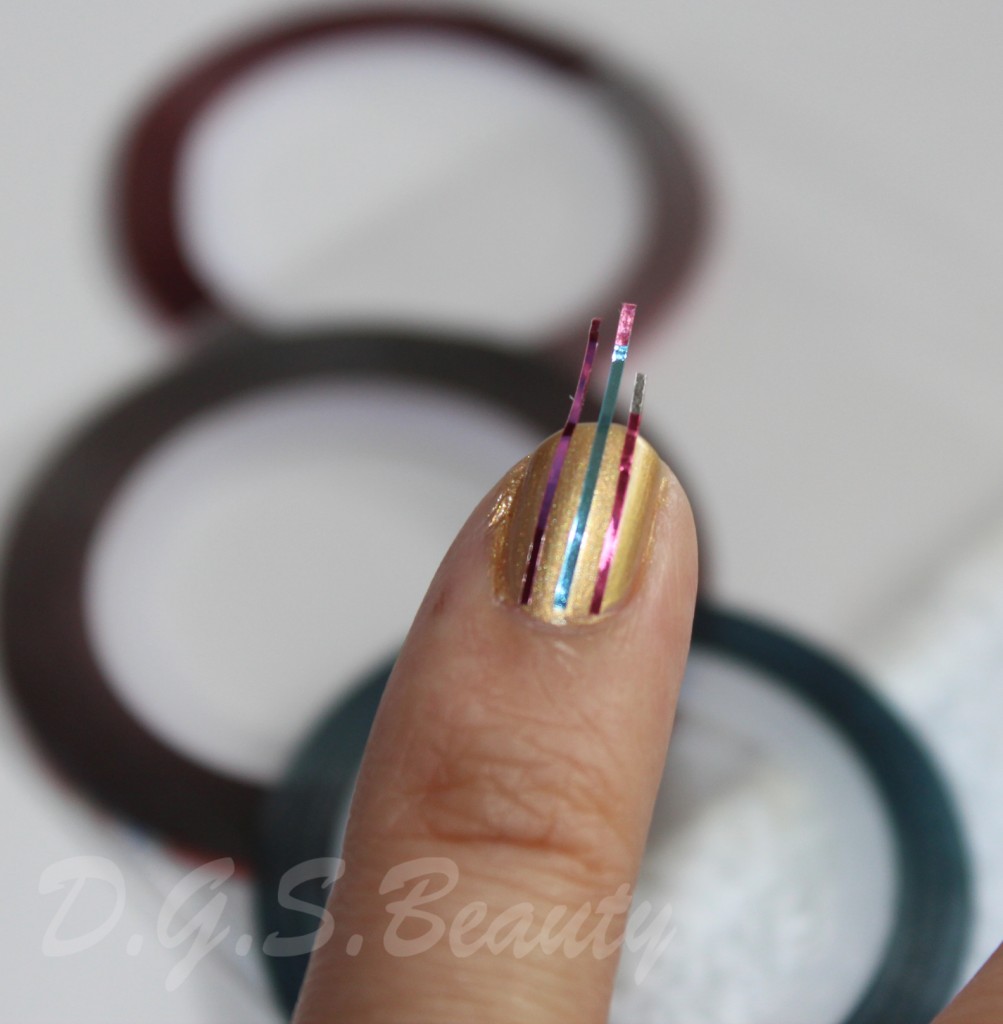 This was my first time trying a tape design product, but they were very easy to use and put on my nails.  The tape was a bit smaller I imagined, but still easy to handle (carefully).  All you need is scissors to cut the tape to the exact length you desire.  The only con I had was trying to locate the end of the tape after my first use.  It took me a while but I found it.  To avoid this, I just folded the end so I could find it easily for the next time I want to play with it.  If you are looking for something to create simple, straight line designs, these would be excellent.
Bowknot Shaped 3D Rhinestones
I was a little apprehensive using these 3D nail art just because they are the largest and thickest by far I have put on my nails.  The material is great and I love the little rhinestones in the middle.  Also, these bows are reusable so you will definitely get your money's worth!  The color of these bows are like a lime green, but not to worry because Born Pretty has 11 other color choices.
Heart Square Round Star Stud Rhinestones
You can never have too many rhinestones!  I am just loving the variety of studs this set contains, which gives you an unlimited amount of designs you could create on your nails.  Although they just come in gold and silver colors, they will be able to blend with any nail polish of your choice.  With these, all you need is tweezers to hold the rhinestones while applying glue and placing on your nails.  Other than that, they are fun and easy to play with.  

Before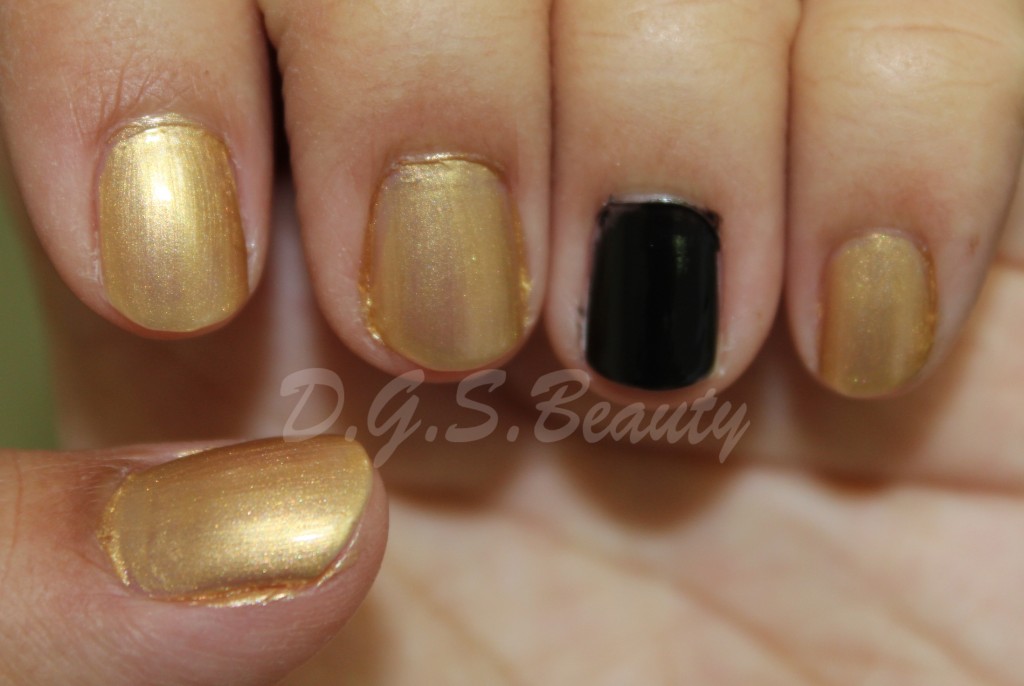 After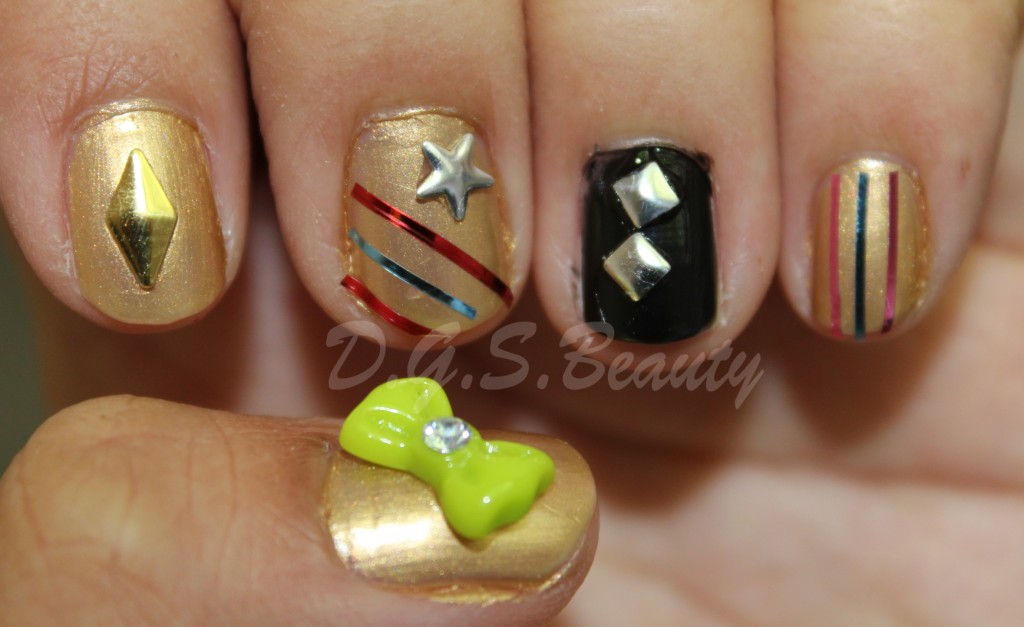 Cute, right?!?!  I had so much fun with this haul of nail art items.  With a toddler running around, it is easy for me to ruin my nails.  There have been multiple incidents when I lost a rhinestone and have no idea where it fell to.  However, so far everything is still staying strong on my nails.  Plus my daughter loves admiring them and naming the different shapes.  I can't wait to create more designs with these.
If you're interested in trying out a few products from Born Pretty, use my coupon code: KRJ61 to get 10% off!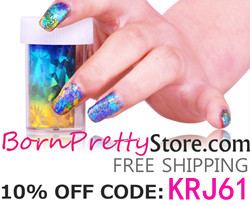 What are your thoughts?
Thanks for reading,