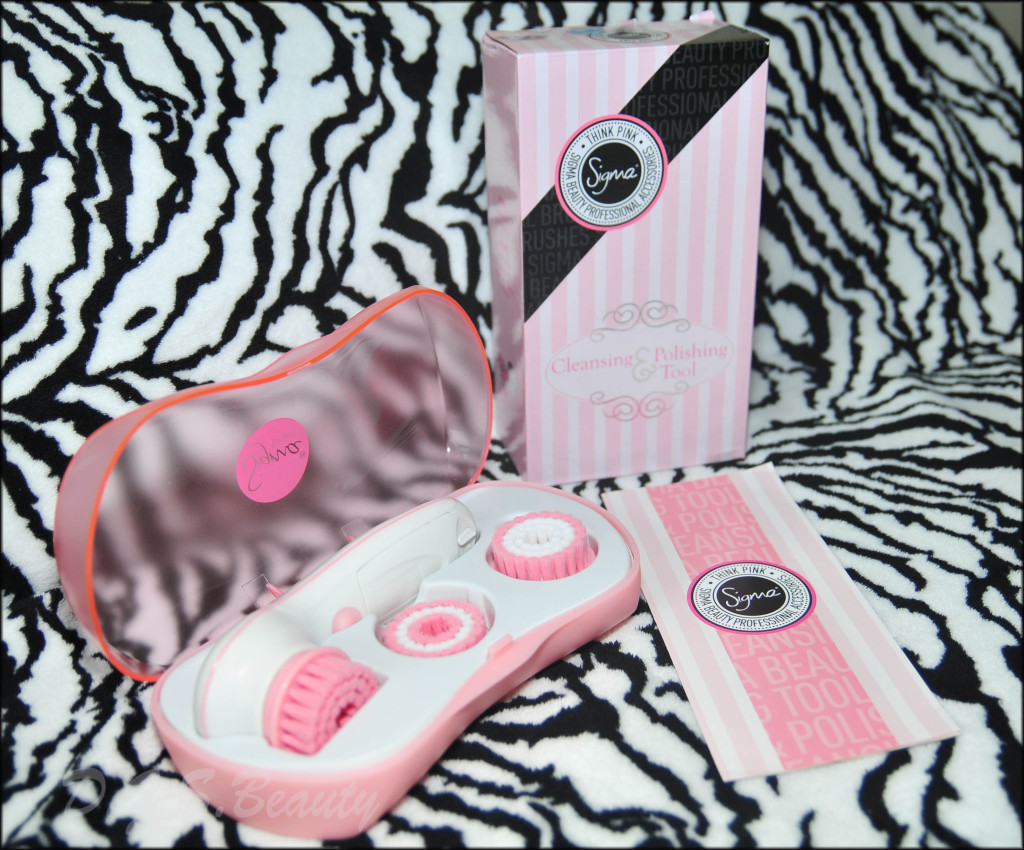 A few years ago, I was part of the Sigma Beauty Affiliate program.  One of the prizes I received was the Cleansing and Polishing Tool.   Ever since I received it, I kept it in my "Items to review" drawer.  However, several years passed by and I still have a chance to play with it.  Thankfully one of my good friends offered to try it out and review it for me! The only thing is that I can't find the item on the Sigma Beauty website anymore.  That's okay.
Onto the review written by my good friends Shantelle.
What this product claims:
"This Sigma Beauty Cleansing & Polishing Tool was developed to allow perfect skin preparation prior to makeup application and flawless skin cleansing during makeup removal.  The tool includes three brush heads with distinct softness and resistance.  Use the SOFT brush to polish and cleanse the skin before and after makeup application.  The MEDIUM and FIRM brushes are ideal for body exfoliation.  Once you get started, you can customize your routine to fit your skin type.  This multipurpose tool is guaranteed to change and improve your skin care routine!"
Includes:
 Electronic brush tool
3 rotating brush heads:
 -        Soft: Recommended for daily facial cleansing and polishing
-        Medium: Perfect for daily, all over, body exfoliation
-        Firm: Recommended for deeper body exfoliation of dry areas as the elbows, knees, and heels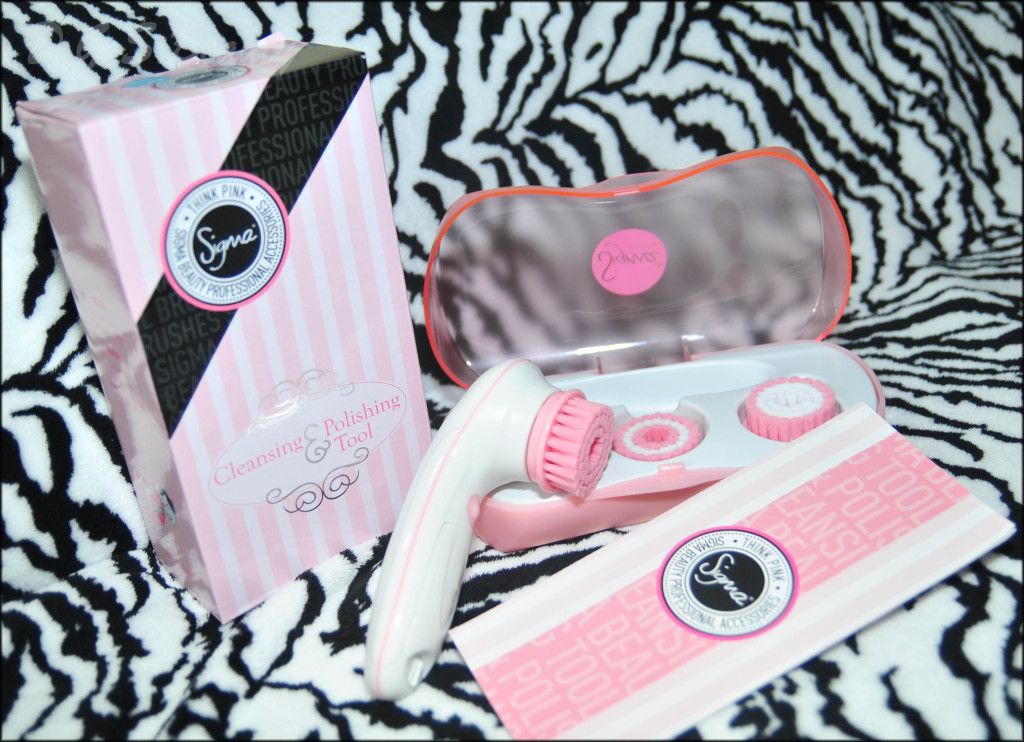 Features:
2 rotation speeds
Water-resistant
Power source: 2-AA batteries (not included)
How to use:
Use a small amount of your favorite facial cleanser directly to the brush head prior to application.  Apply brush head to skin and turn on.  The instructions suggest limiting your exfoliation process less than 1 minute.  This tool is for facial polishing, facial cleansing, and body exfoliation.
Pros:
Easy to operate- one start/stop button with 2 speeds
Inexpensive compared to similar tools
Cons:
Large plastic box set is not travel-friendly
No separate off button to turn tool off.  User must go through two different speeds prior to turning off
Short battery-life
Brush heads are too harsh for my skin (even the SOFT brush head leaves my face red and sore)
Would I recommend this product?
Unfortunately, I would not recommend this product.  I had so much high hopes for this cleansing & polishing tool but am disappointed that it does not live up to its description that it claims to give smooth and flawless skin.  After using the SOFT brush, my cheeks appeared red and slightly raw.  Perhaps my skin is too sensitive for this brush.
Have you ever tried this brush?  What are your thoughts?
Thanks for reading and thanks to my friend Shantelle,