Today's review is on the Nick Chavez Beverly Hills Shampoo and Conditioner from his Advanced Volume line.
Advanced Volume Shampoo (8 fl. oz. / $22.00) and Advanced Volume Conditioner (8 fl. oz. / $24.00) is a thoroughly modern formula created to gently remove residue and styling product buildup without stripping hair or fading color.  Hair and scalp are nourished providing the optimum environment for volumized hair.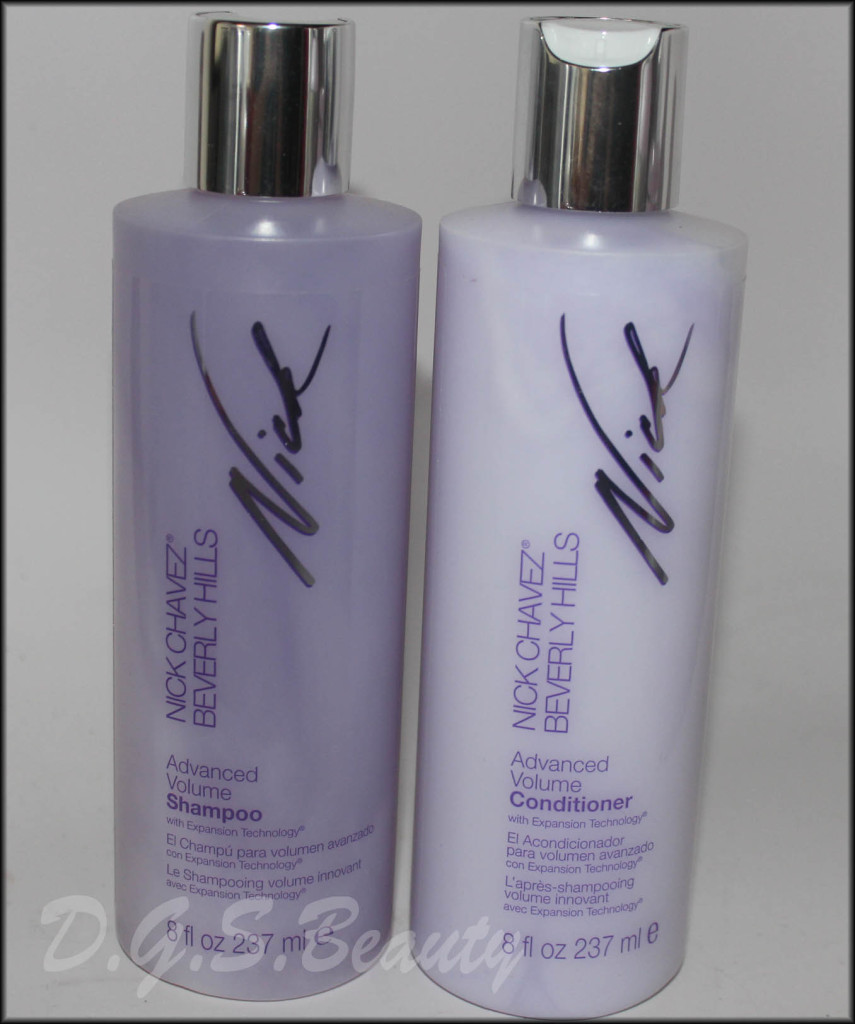 I have tried many shampoos and conditioners in the past, but I must say these take the cake.  I have long, thick and wavy hair so I was a bit apprehensive because the last thing I thought I wanted was volume since I already have a hard time taming my hair.
Surprisingly, these worked amazingly with my hair.  The added volume was very nice and gave my hair more texture and shine.  These products also made my hair much softer and more manageable.  I also enjoyed the lavender scent.
What are your favorite hair products?
Thanks for reading,