Eden BodyWorks creates hair products made from all-natural ingredients that will strengthen and repair all hair textures.  Currently Eden BodyWorks has three collections: Peppermint Tea Tree (treat scalp problems and remove dirt and oil buildup), JojOba Monoi (replenish and restore moisture to dry and brittle hair), and Coconut Shea (infuse and add moisture and improve hair strength).
Eden BodyWorks was kind enough to send me three products from their JojOba Monoi collection.
Moisturizing Shampoo, Hair Oil and Deep Conditioner
Moisturizing Shampoo (8 oz. / $8.99)
JOJOBA All Natural Moisturizing Shampoo is made from the purest botanical ingredients to naturally cleanse impurities and nourish your hair without the use of harsh detergents. Formulated to remove dirt and oil build-up for that squeaky-clean feeling, while replenishing the hair and scalp's natural moisture balance.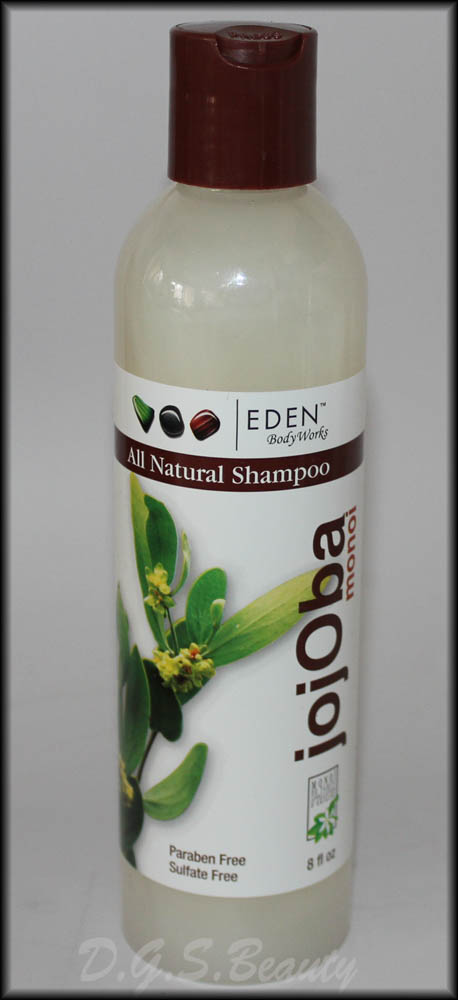 This shampoo seems quite more thick than other shampoos I have used in the past.  It also takes a lot for it to really lather up well in my hair.  It has a slight pleasant scent to it.  I loved how well this worked with my hair make it feeling nice and soft.
JOJOBA All Natural Hair Oil is an exotic blend of nourishing ingredients that penetrate the hair root to stimulate new hair growth. Made with sweet almond, jojoba and coconut oil, this unique formula strengthens your hair to prevent breakage. Leaves your hair silky and full of shine. Natural PH balancing elements decrease dandruff and itchy scalp without oily buildup. Perfect for use on braids, locs, twists, coils and other natural, relaxed and color treated hairstyles. For best results, use in conjunction with other JOJOBA brand products.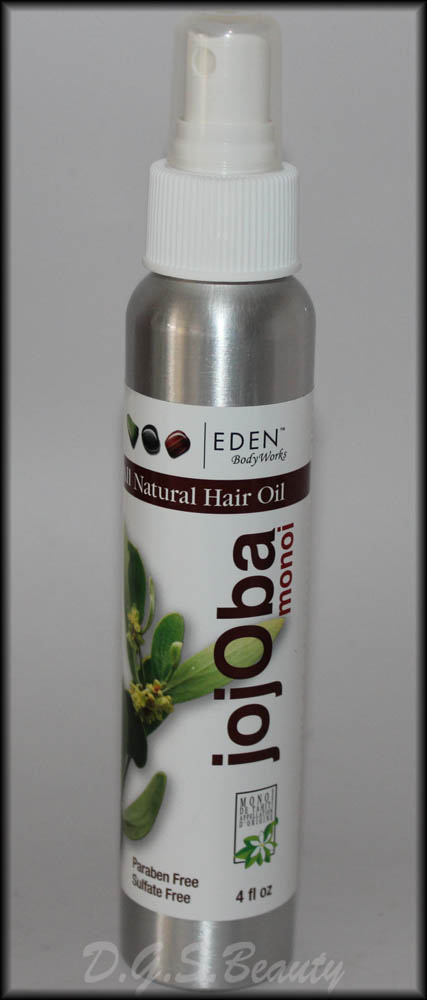 I noticed that my hair needs hair oil to make it easier to maintain.  It was also amazing for my ends!  It no longer felt dry.  Instead they were always moisturized.  The only thing I didn't like was that it is a spray.  As an oil, it just sprays out one straight line so I didn't feel it gave my hair even coverage.  Instead I preferred spraying the oil directly onto the palm of my hands and massaging it into my scalp and hair.
Deep Conditioner (16 oz. / $9.99)
JOJOBA All Natural Deep Conditioner strengthens hair through its botanical combination of Coconut, Jojoba, and Monoi. Formulated to replenish hair strength and restore hair's natural beauty from over processing, damage, and dryness. Fortified to balance the hair's moisture level, resulting in stronger, healthier, more manageable hair. Excellent deep conditioner for all textures and hair types.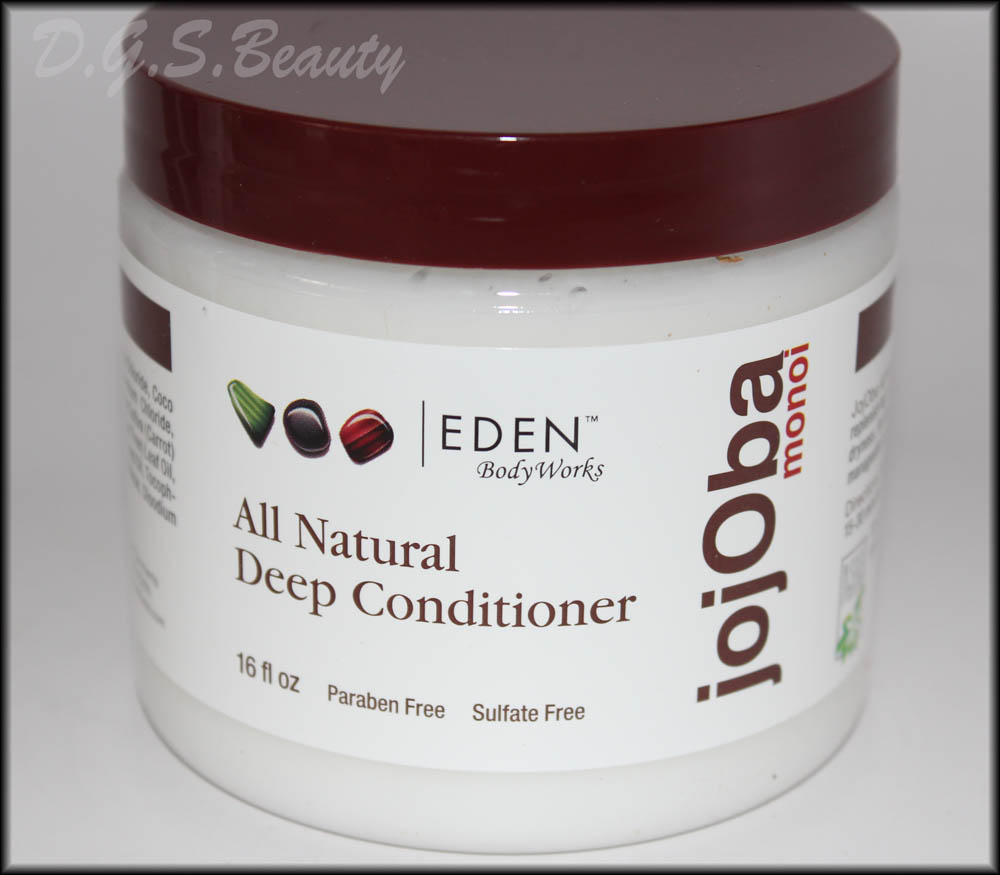 Deep conditioners are nice to use on my hair at least once a week just to ensure it will balance out the moisture in my hair.  The only thing I'm not fond of deep conditioners are having to leave it in my hair for at least 15 minutes and rinsing it out.  It just feels awkward for me to use my sink to wash out my hair so I would have to take another shower after applying this to ensure I get everything out.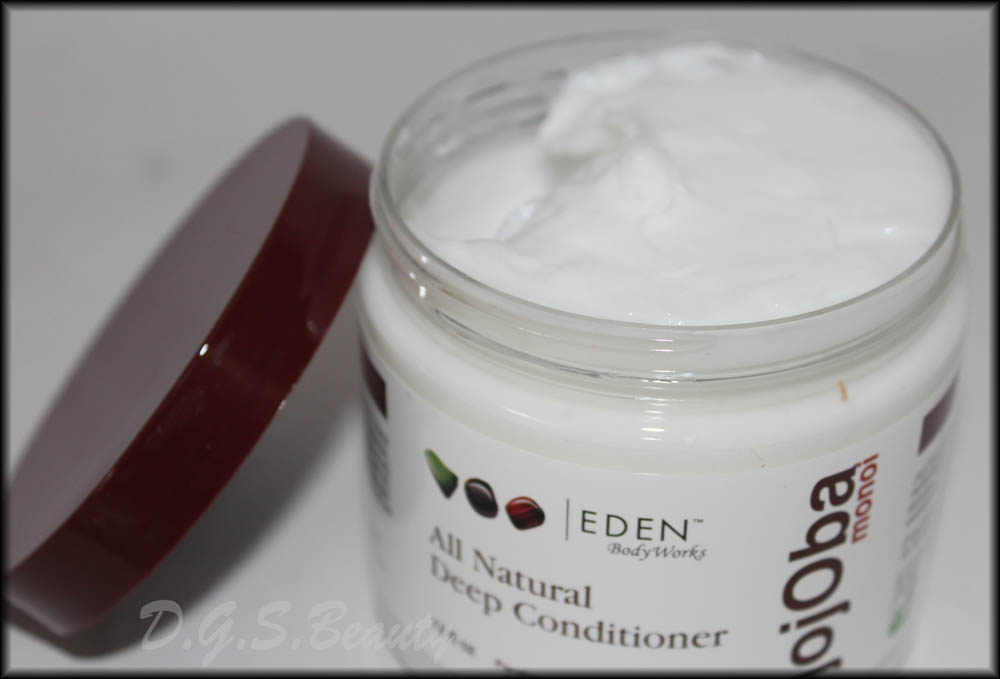 Just after a few days of use with these products, I noticed a huge difference in my hair.  I couldn't believe how amazing it felt and looked.  It was also so much easier to manage.  I didn't mind actually leaving my hair down, which is rare for me.  I would usually have my hair up in a ponytail because I just didn't want to deal with the frizz and dead/dry ends.
What are your thoughts?
Thanks for reading,