Radical Skincare is a wonderful skincare company that I have had a privilege of working with.  Just last month I was raving about their Instant Revitalizing Mask (Click here for post).  Now I will be gushing over their Age-Defying Exfoliating Pads ($75.00 / 2.5 oz. / 60 pads).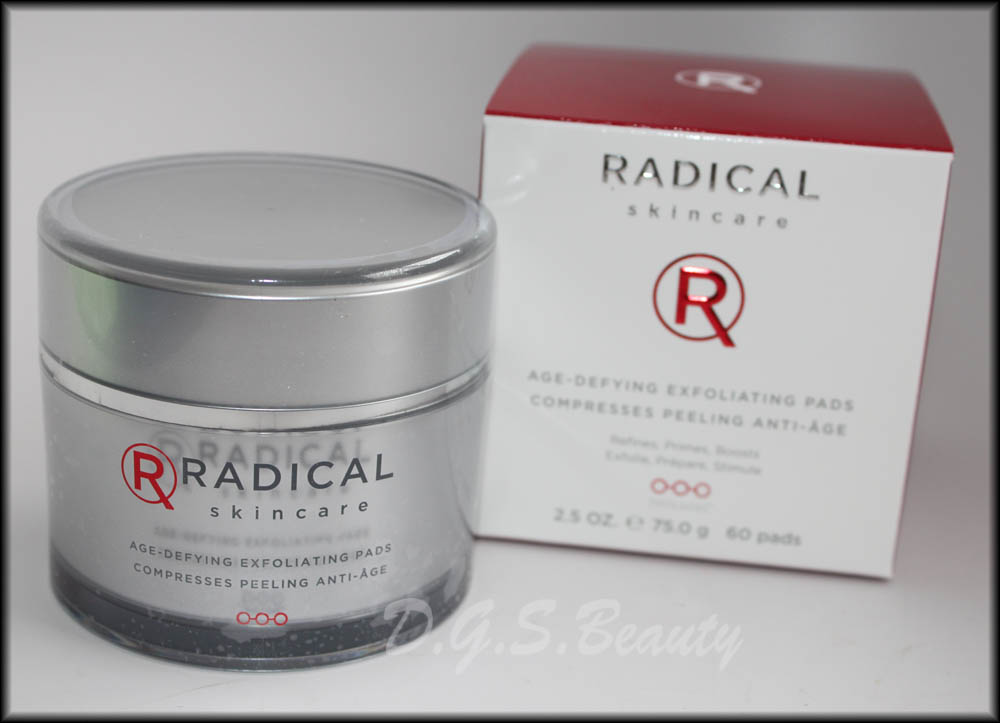 "Removing dull, dead skin becomes your first anti-aging gesture: its AHA and BHA – multifruit acid based pads, exfoliate, promote cell turnover, and accelerate Radical Skincare products performance."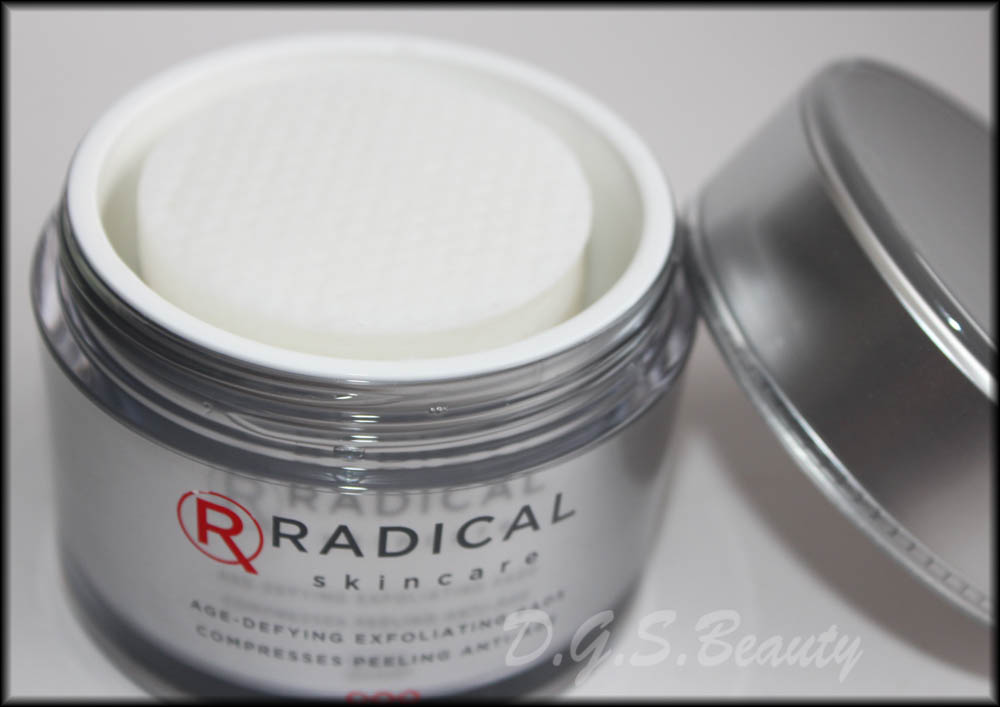 Reduce coarse crow's feet by 50% in 2 weeks
Remove dull, dead skin to promote cell turnover and absorb anti-aging ingredients to accelerate product results
Reduce pore size and even skin tone while significantly improving skin firmness, texture and elasticity
As it suggested in the directions, I used this over my dry clean face and neck every night. I was amazed at the results.  The exfoliation and toning did wonders to my skin.  It minimized my pores and removed a lot of dead skin.  I don't have any crows feet (yet) so I can't comment on that but I would like to think it will help prevent them from forming any time soon.
I have tried many pads in the past, but these are superb.  The pads saved my skin and as a beauty blogger that is a huge deal.
What are your thoughts?
Thanks for reading,