Razor Sharp Salon Wear offers the largest selection of affordable and VERY fashionable salon wear.  Their products ranges from aprons, capes, vests, jars, and toolbelts!  I especially love that you could personalize the products.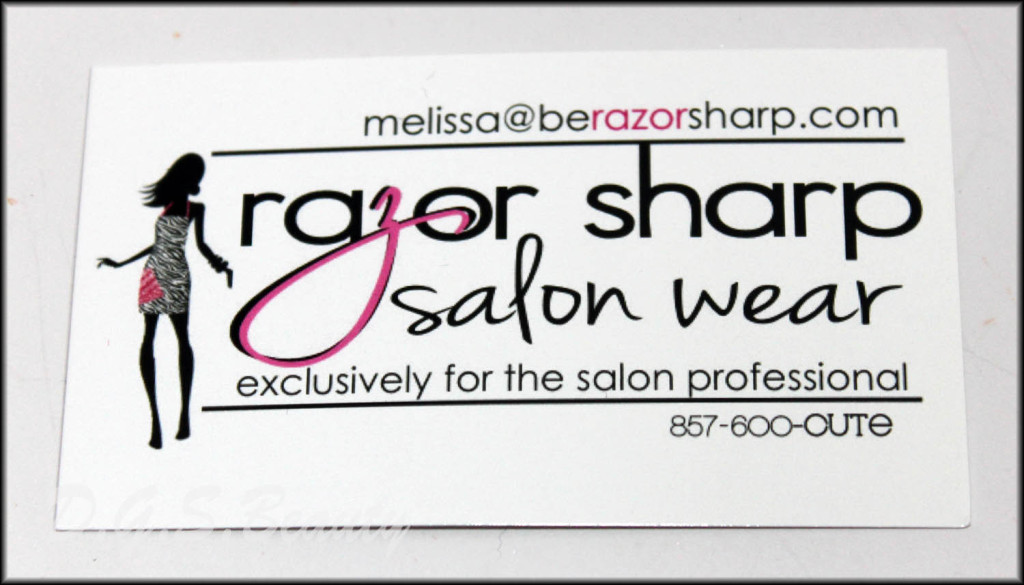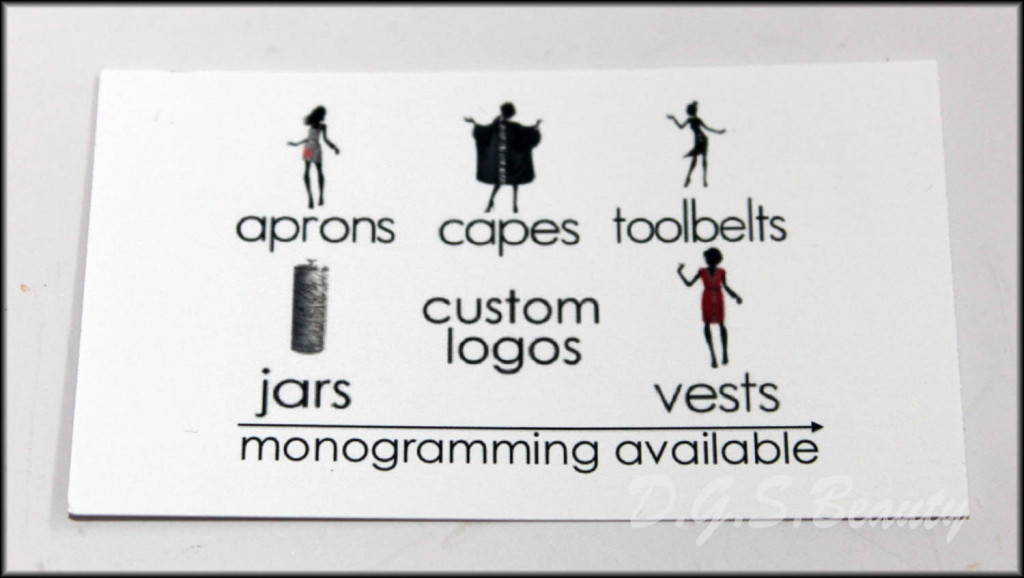 In case you were wondering, I am still cutting my husband's hair bi-weekly.  (Check out my review on my apron I also received from Razor Sharp Salon Wear here.)  For his cape, we have been using this cheap plastic cape that was included in the Conair razor kit.  It has been helpful but I hate it.
So I was sent my very own personalized cape from Melissa of Razor Sharp Salon Wear, who is a doll!  She is awesome and so helpful.  When I received it, I was ecstatic.  I could not wait to try it out.
Voila!  Meet my new cape.  Don't you love the logo?  Because I do!  It's perfect.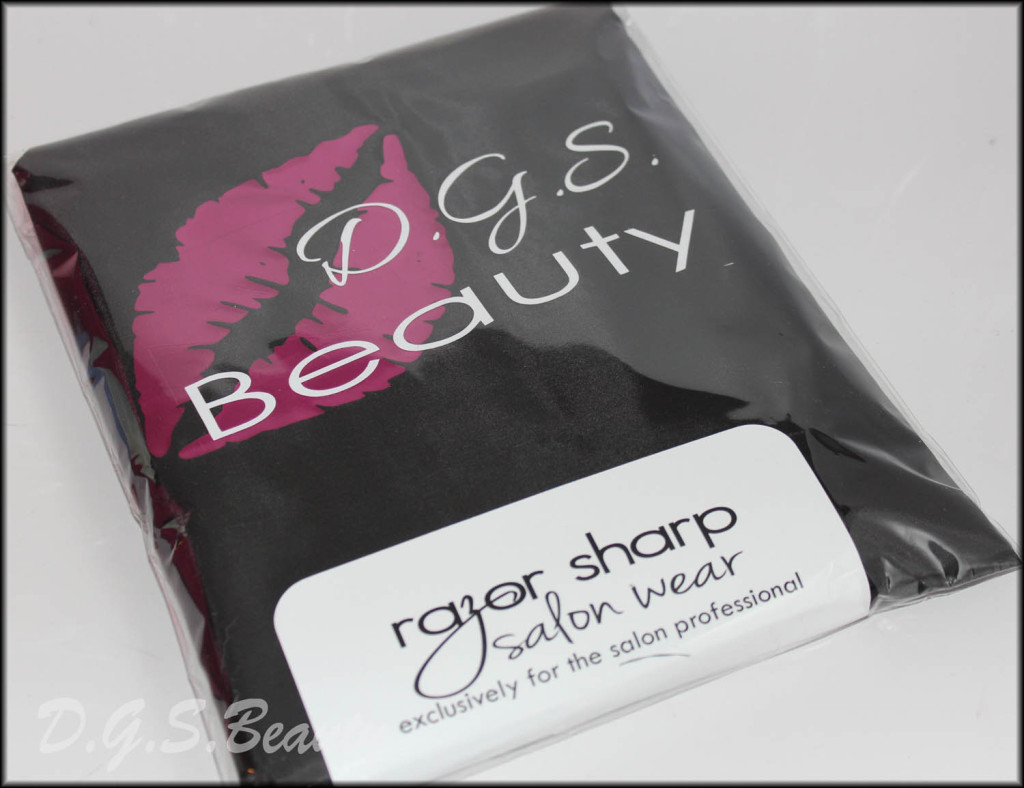 The capes currently range between $25 – $28.  I received the "Cape Design Your Own" for $28, which is on sale $23.80.
I had my husband model the cape for me.  He's camera shy so I cropped his face out.  The cape is nice and long so it fits him nicely.
When selecting an apron, you have the following options to consider before you make your purchase:
Picture
Name on it
Name color
Ruffle Color/Design
Desired Name ($6 additional)
Shipping Options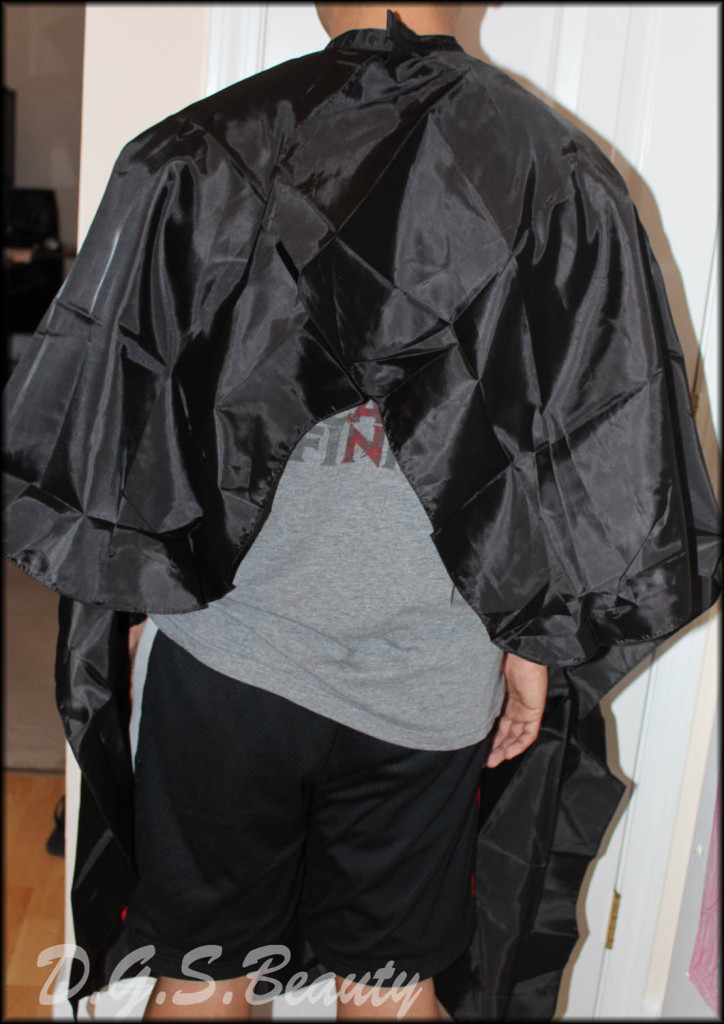 There are six snap closures on the cape so you can adjust it to fit your clients perfectly.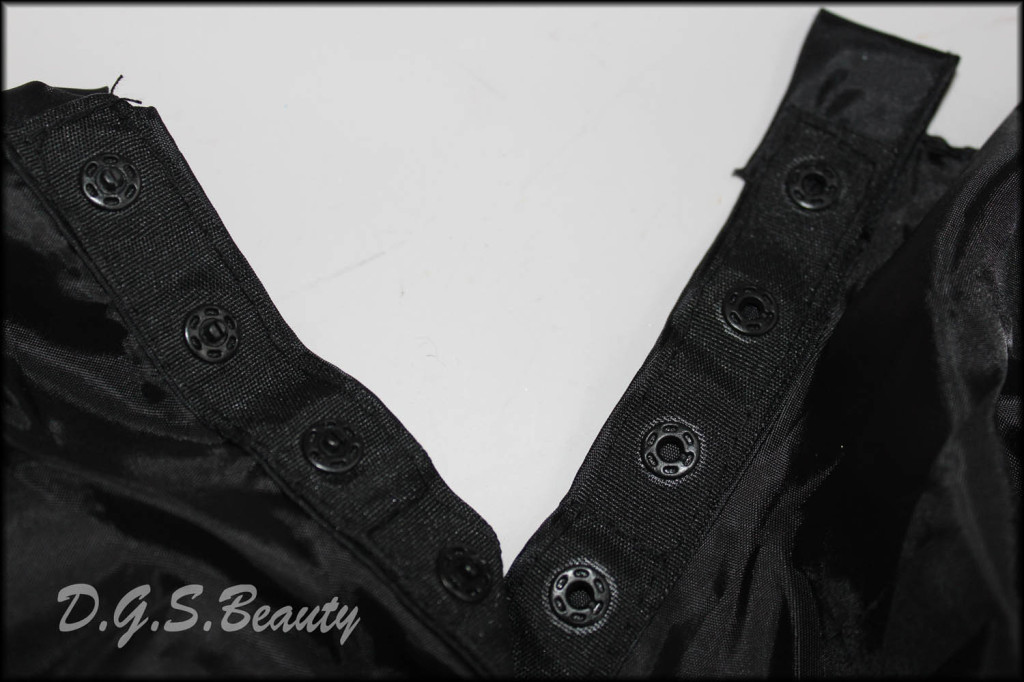 There is also a loop on the back to make hanging easy.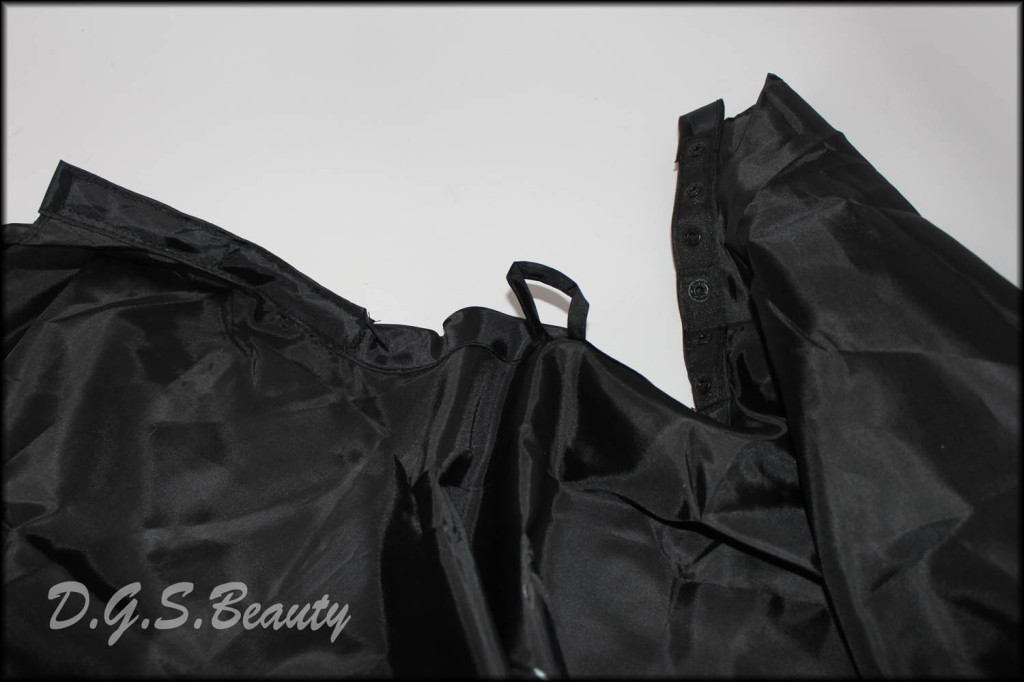 The cape is amazing.  I have already used it a few times cutting my husband's hair.  The hair slides off so easily making clean-up a breeze.  Also, I love that I can just throw this in the washing machine with my apron in gentle cycle.
If you are a hairstylist looking to spice up your salon wear, this is your one stop shop!
What are your thoughts?
Thanks for reading,