Living on the mainland, especially in the North East has gotten me to purchase a lot of scarves to keep warm during the cold seasons.  In the past, I just had all of my scarves and my daughter's in a basket all jumbled up.
After reading an article, 27 Life Hacks Every Girl Should Know About, my sister-in-law (MakeupDiary) shared on Facebook it showed me a better way to organize my scarves.  I can't believe I didn't think of this sooner. So much better!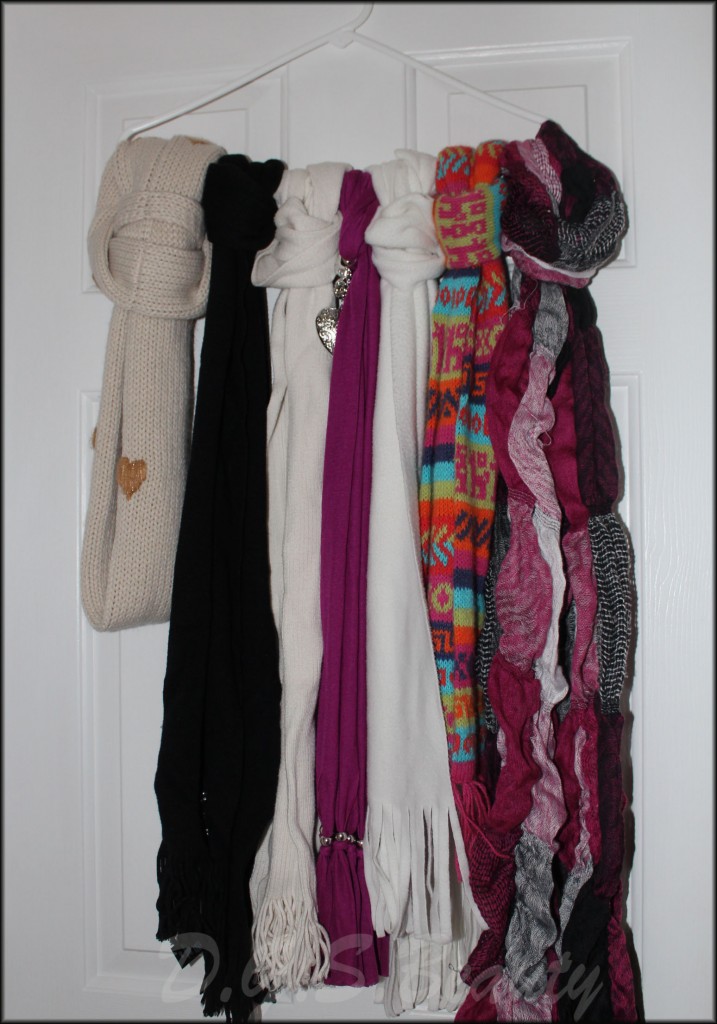 All you need is a hanger and voila!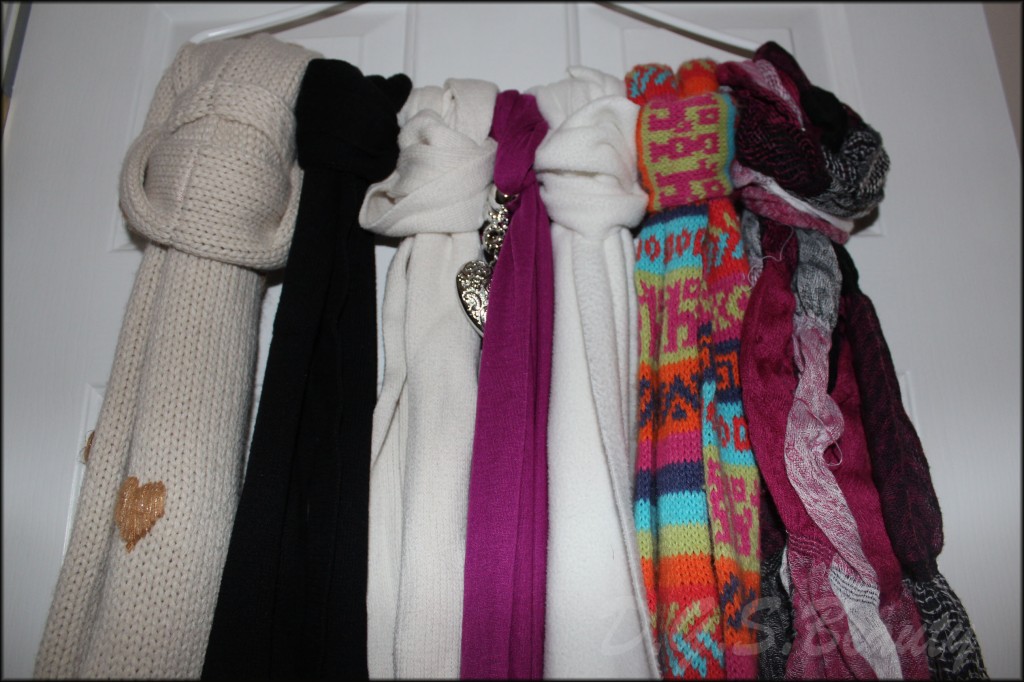 How do you organize your scarves?
Thanks for reading,