Many years ago there was a young teenage girl who got her belly button pierced. Then she got married and got pregnant.  For my first pregnancy, I didn't know about maternity belly button rings so I decided to take my belly button ring out.  After I got my body back, I longed to get my belly button pierced again.  No one sees it but I just like it.  Don't ask me why.
When I got pregnant a second time, I didn't want to go through that again and have my piercing close.  So this time I go a maternity belly button ring from Belly Charms.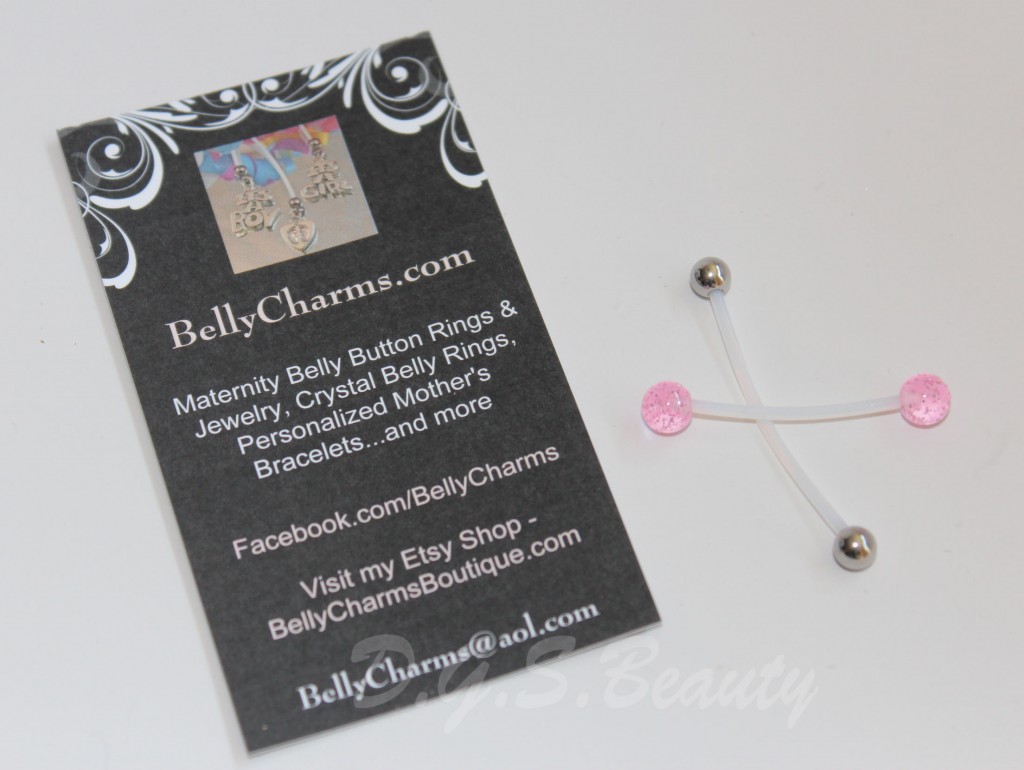 I was sent two belly button rings to review.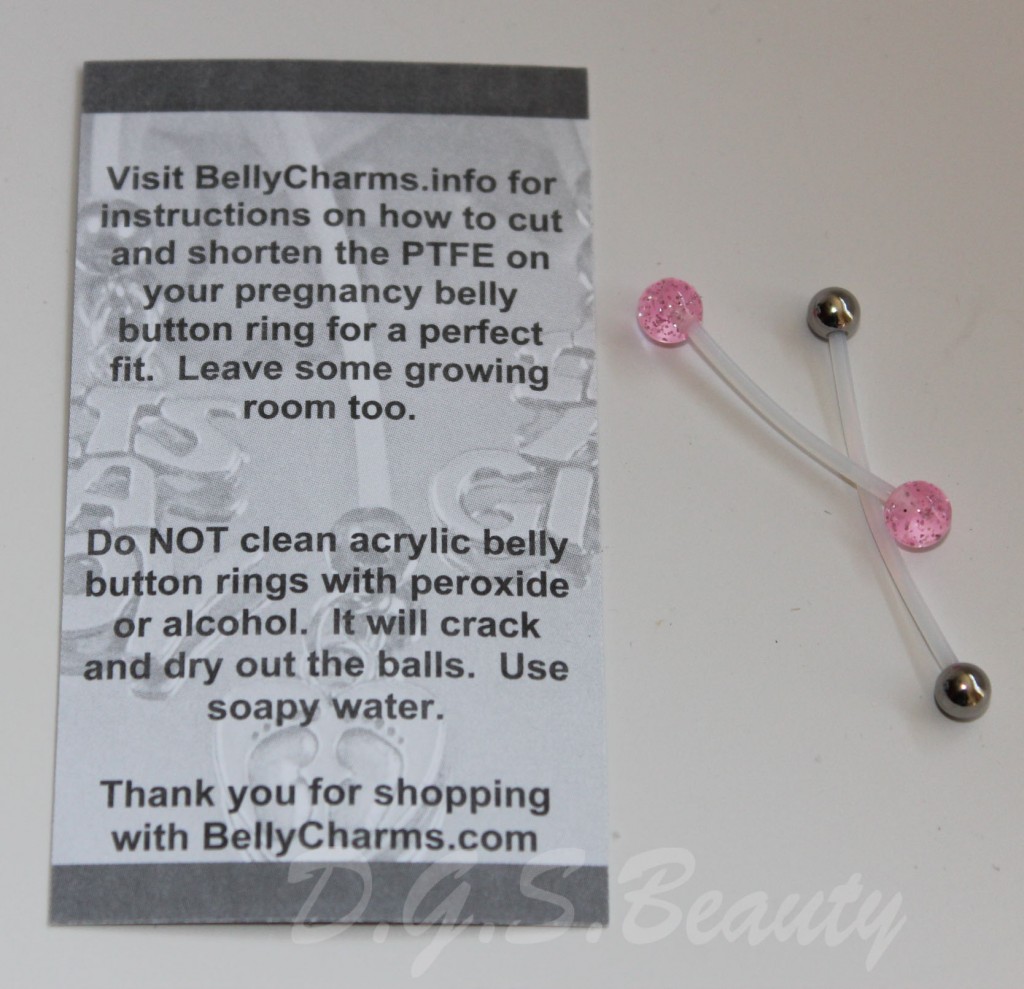 Pink 6mm Glitter Ball Maternity Belly Button Ring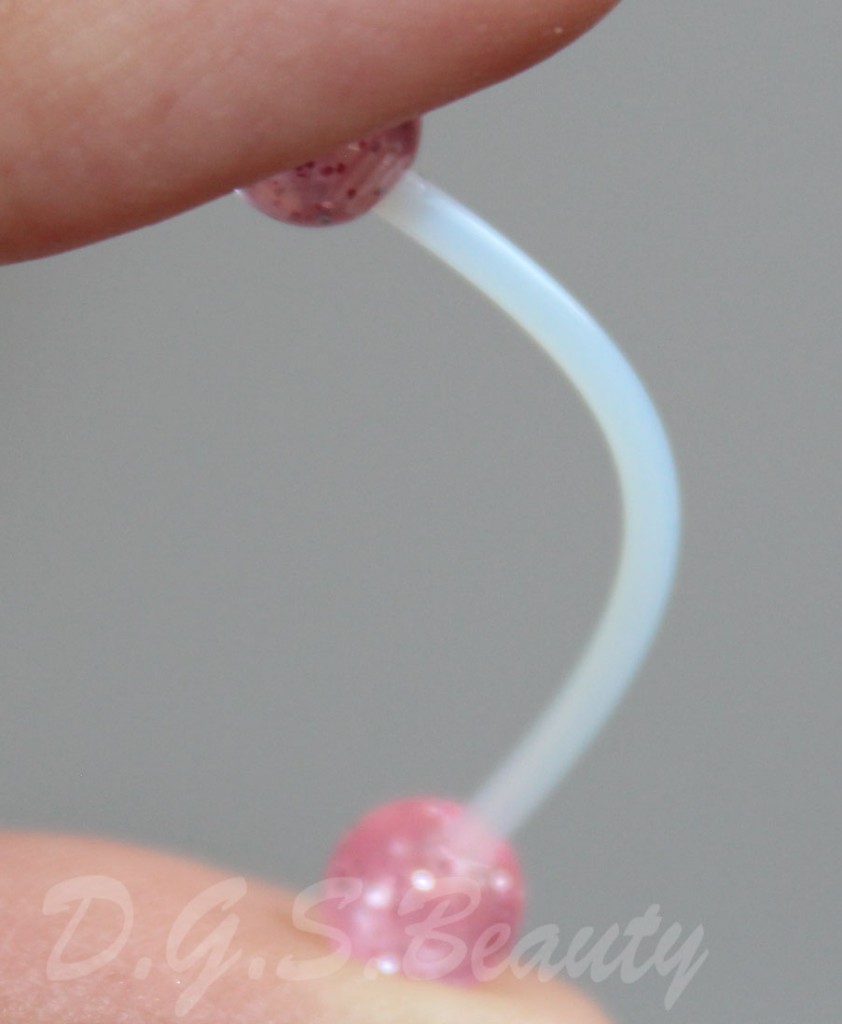 Basic 5mm Steel Ball Flexible Pregnancy Belly Button Ring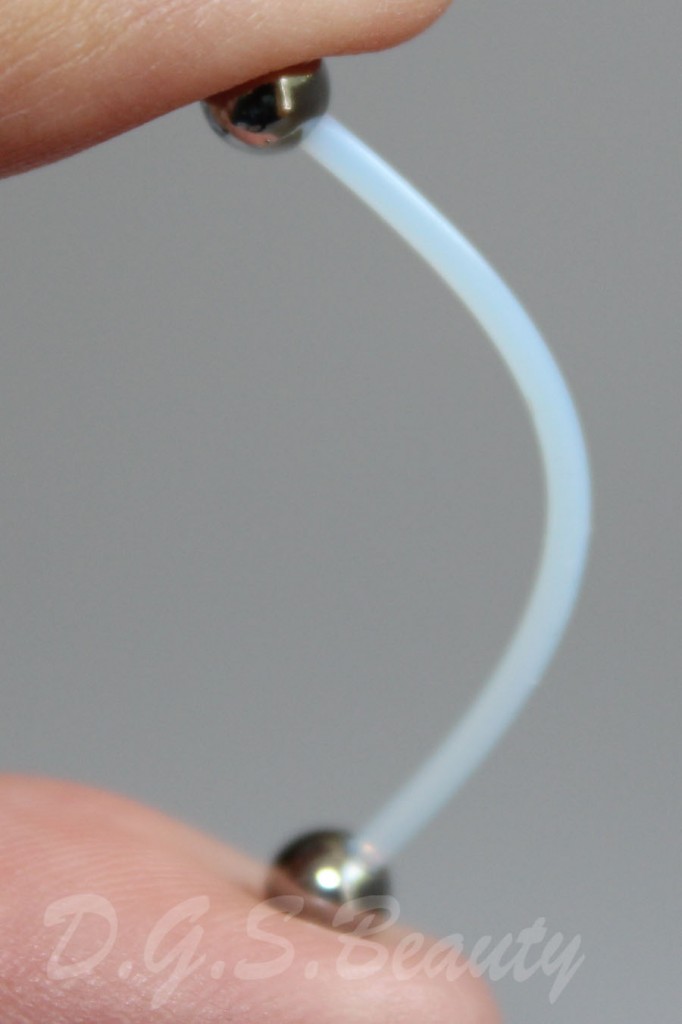 Here is an idea of what the belly button rings look side by side.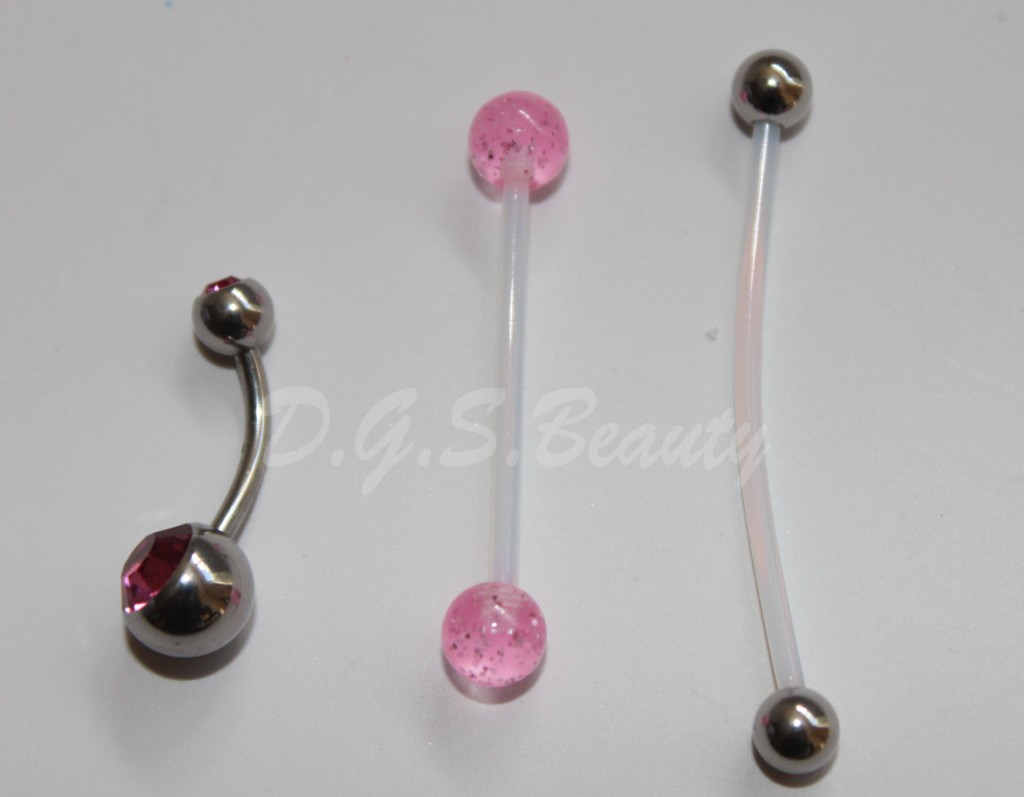 Left to right: My orignal ring, Pink ring, basic steel ring.
I wish I knew of maternity belly rings before.  I loved how flexible and comfortable they were throughout my pregnancy.  Also a great thing is that if they are to long, you could cut them down to the length of your liking.
To show you how they looked, here are pictures during my pregnancy.
First Trimester (16 weeks)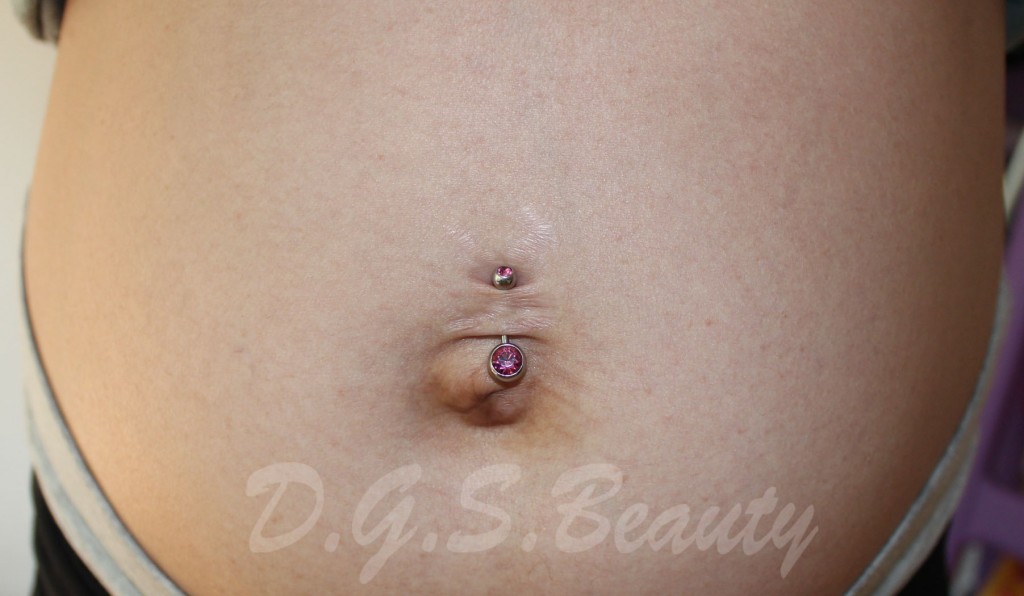 Once my belly got bigger I switched to the maternity belly button rings.  The pink and basic steel were both long enough that I alternated using both.
Second Trimester (21 weeks)
Third Trimester (30 weeks)
Postpartum (2 months)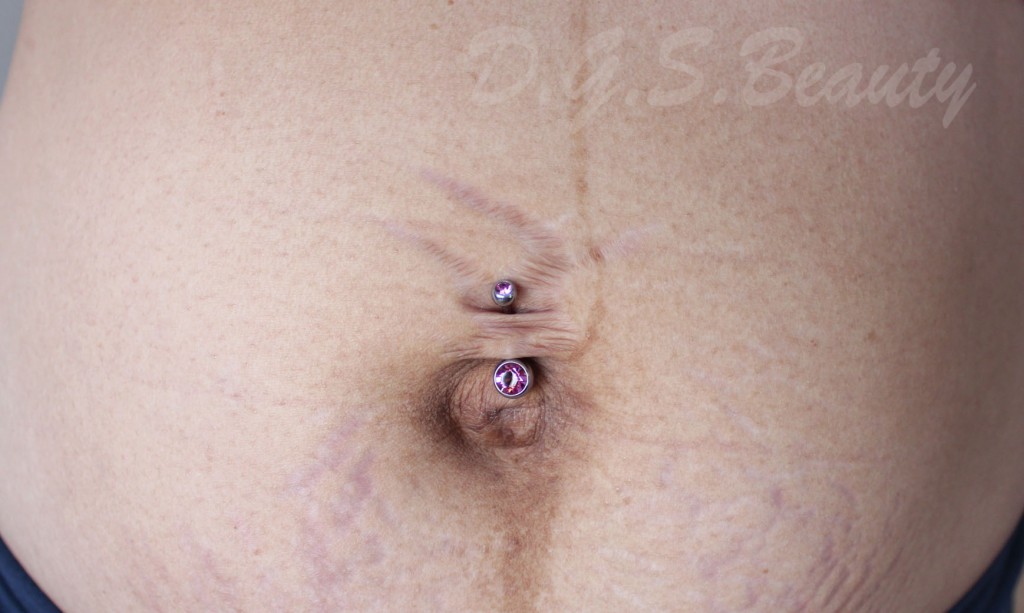 Yikes.  Amazing how much your body changes during pregnancy .
Overall, I enjoyed the rings.  They kept my piercing open.  I barely remembered I even had a belly button ring on because they were so comfortable and moved with my belly as it got bigger.
The only thing I didn't like was that the top ball seemed to have scratched above my belly button hence the two stretch marks in the picture.  I honestly didn't feel any itch or anything.  It wasn't until I was 37 weeks and wanted to change out my rings that I noticed it.
After that I left I didn't use any of the belly button rings.  So to maintain my piercing, I just ran a belly button ring through my piercing to keep it open.
This is a great item to have for all my pregnant readers who also want to keep their belly button piercing.
What are your thoughts?
Thanks for reading,