L'Occitane's New Divine Collection is to die for!  They have created this collection that "combines the unique anti-aging properties of everlasting Immortelle flowers with the boosted effectiveness of 7 plant-derived active ingredients.  The powerful combination helps to fight signs of aging better than ever before, giving skin the youthful, radiant glow you've always wanted."
L'Occitane Divine Lotion (6.7 fl. oz. $54.00)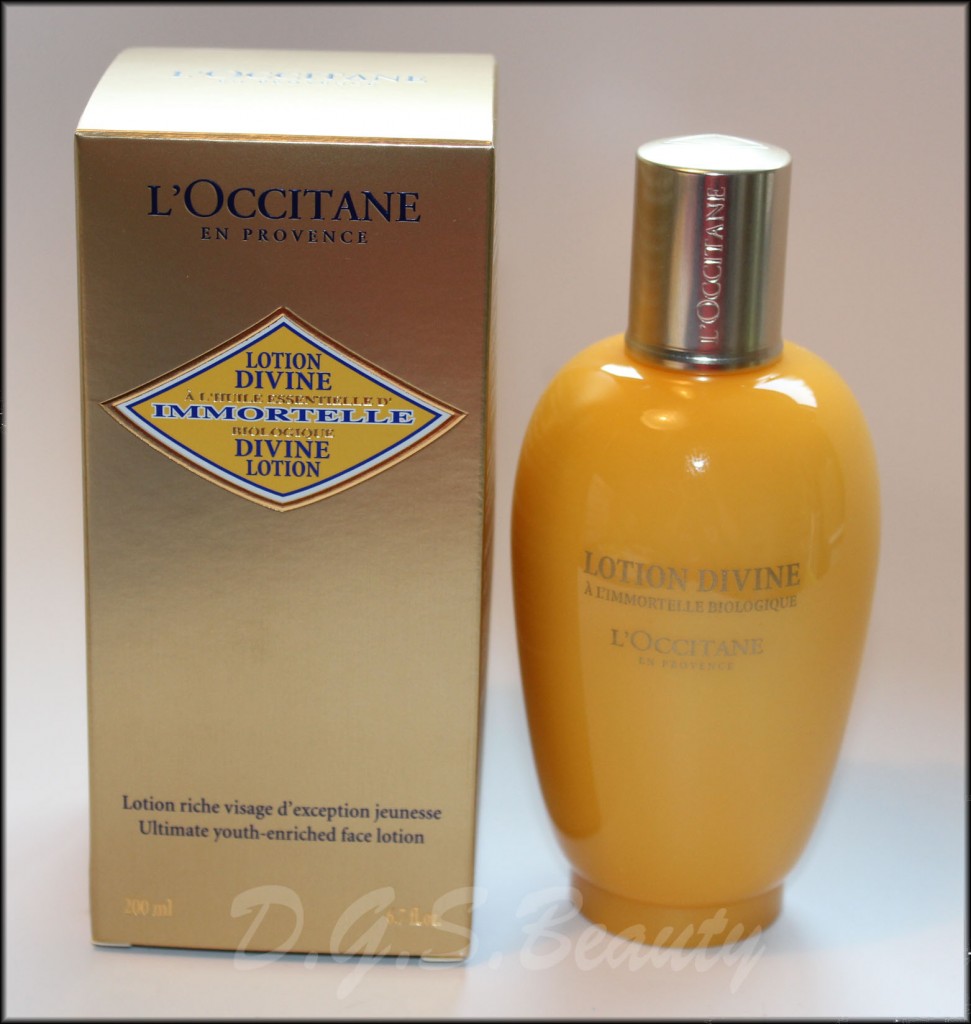 A super-charged toner that combines the unique anti-aging properties of everlasting immortelle flowers with the boosted effectiveness of 7 plant-derived ingredients.  With its rich texture and subtle aromatic scent of fresh immortelle flowers, this softening lotion gives skin an immediate sensation of supreme comfort and leaves it feeling deliciously supple.  Use before applying Divine Extract and Divine Cream.
Directions: Apply morning and evening to clean, dry skin patting gently with your fingertips or with a cotton pad, working from the chin to the forehead.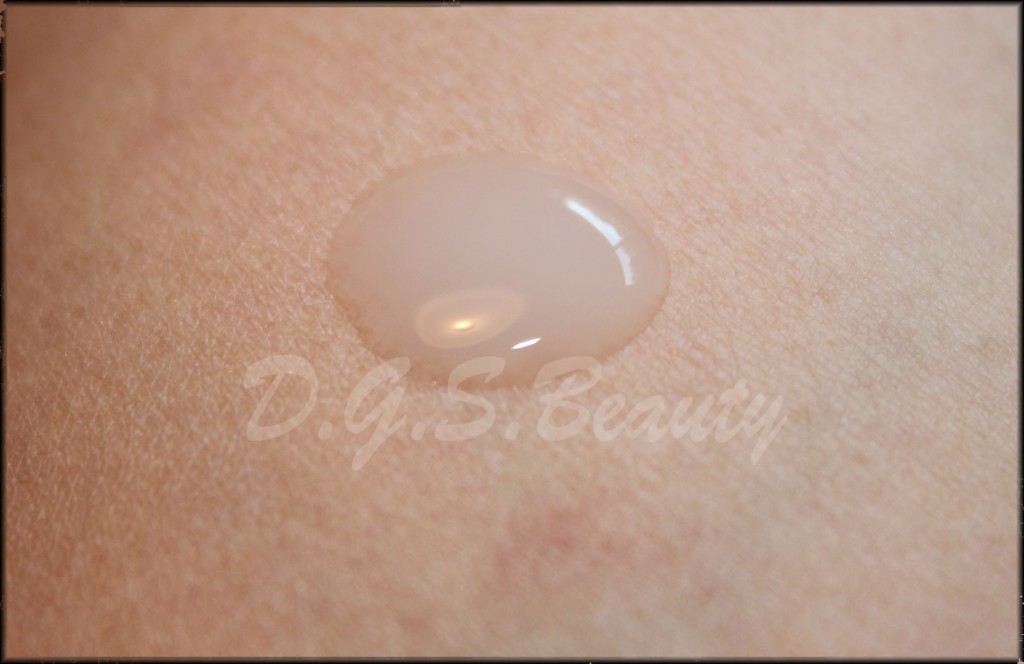 Although it says this is a lotion, this is actually a toner.  I found this to be confusing since technically "lotion" and "toner" are different.  This toner is a milky liquid used after cleansing and before moisturizing your skin.  It was quick to blend into my skin and kept it feeling smooth and hydrated.
L'Occitane Divine Eyes (0.5 fl oz $76.00)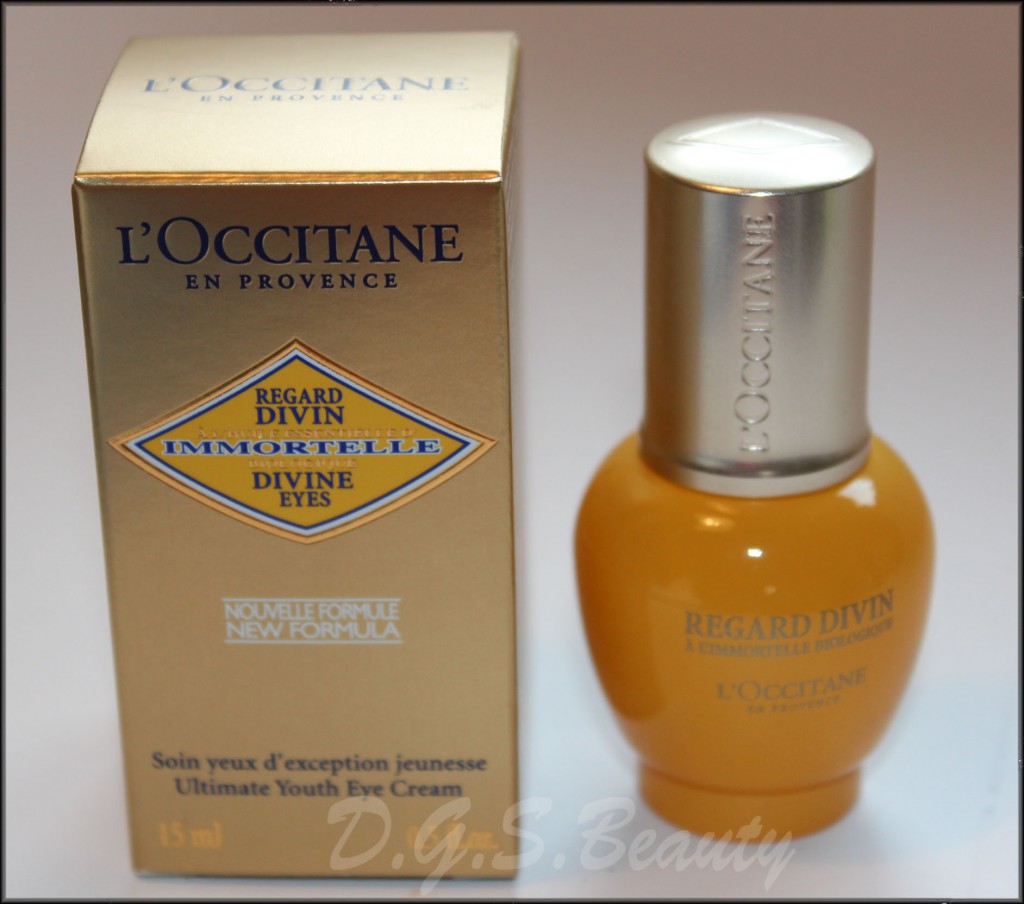 Our divine eyes helps to diminish the signs of aging and enhance the beauty of your eyes better than ever before. This fresh, creamy eye gel helps smooth fine lines and firm the fragile eye area by harnessing the unique anti-aging properties of the everlasting immortelle flower and a new botanitcal booster of 7 plant-derived active ingredients.
Directions: Apply morning and evening.  Gently pat around the eye area, then smooth from the inner corner of the eye outwards.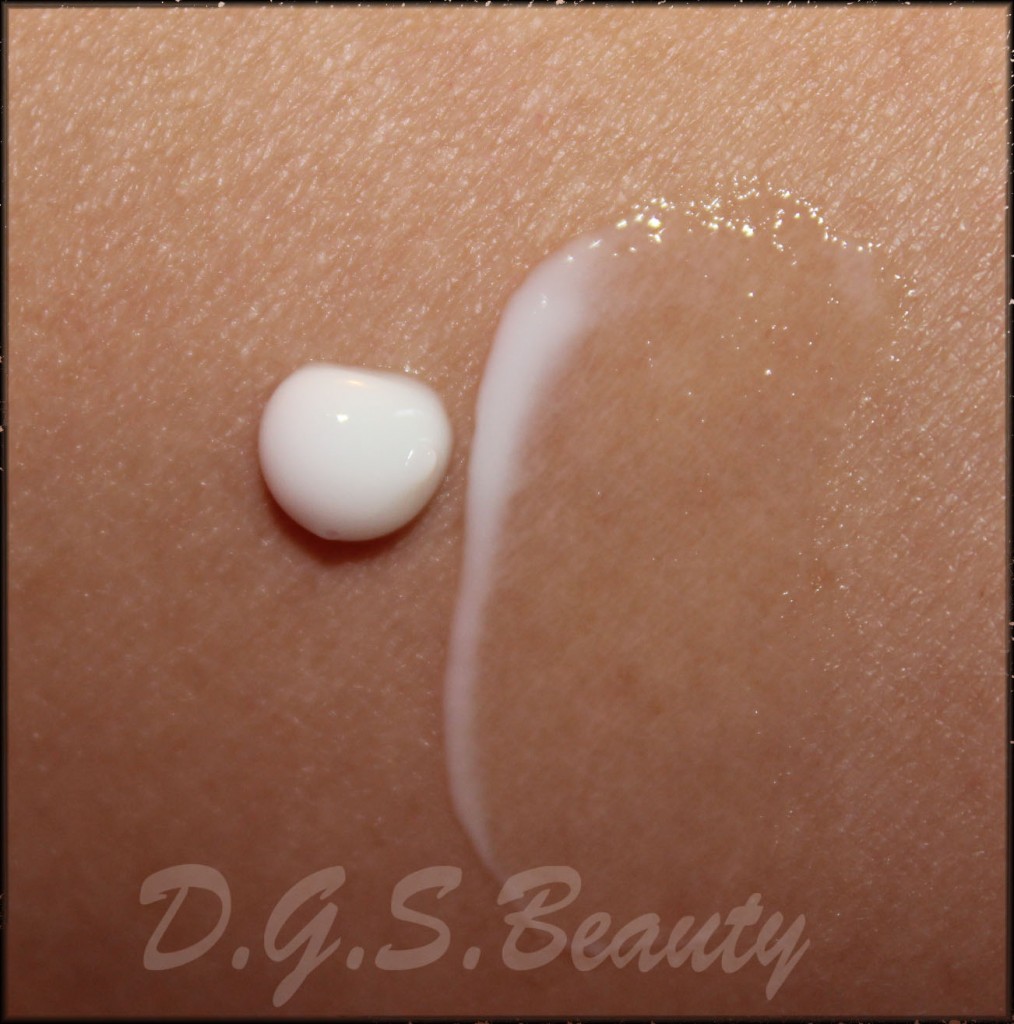 I know what you are thinking.  Such an expensive price tag for a tiny bottle!  However, I like to think of this as magic in a bottle to negate the steep cost.  I have used different eye creams before that were mediocre compared to this!  This is a must have.  It has brightened and firmed the appearance around my eyes.
For over a month, I have been using the toner and eye cream.  This line has anti-aging benefits, so I am hoping that it will assist in preventing any fine lines and wrinkles forming in the future.  If you don't mind the pricey cost of these items, I think they are skincare products worth giving a try.
What skincare line do you use?
Thanks for reading,