My hair has always been a hassle for me to tame growing up.  I have thick, wavy and frizzy hair.  Most of the time you will see me with my hair up in a ponytail because I either have no time to straighten my hair or is just lazy to style it.
I have always been on a hunt for some sort of hair treatment so my hair is easier to manage on a daily basis.  You could imagine my excitement when I was given the opportunity by Arganesse to test out their Hair Treatment product.
3.4 oz/100 ml bottle retails for $120.00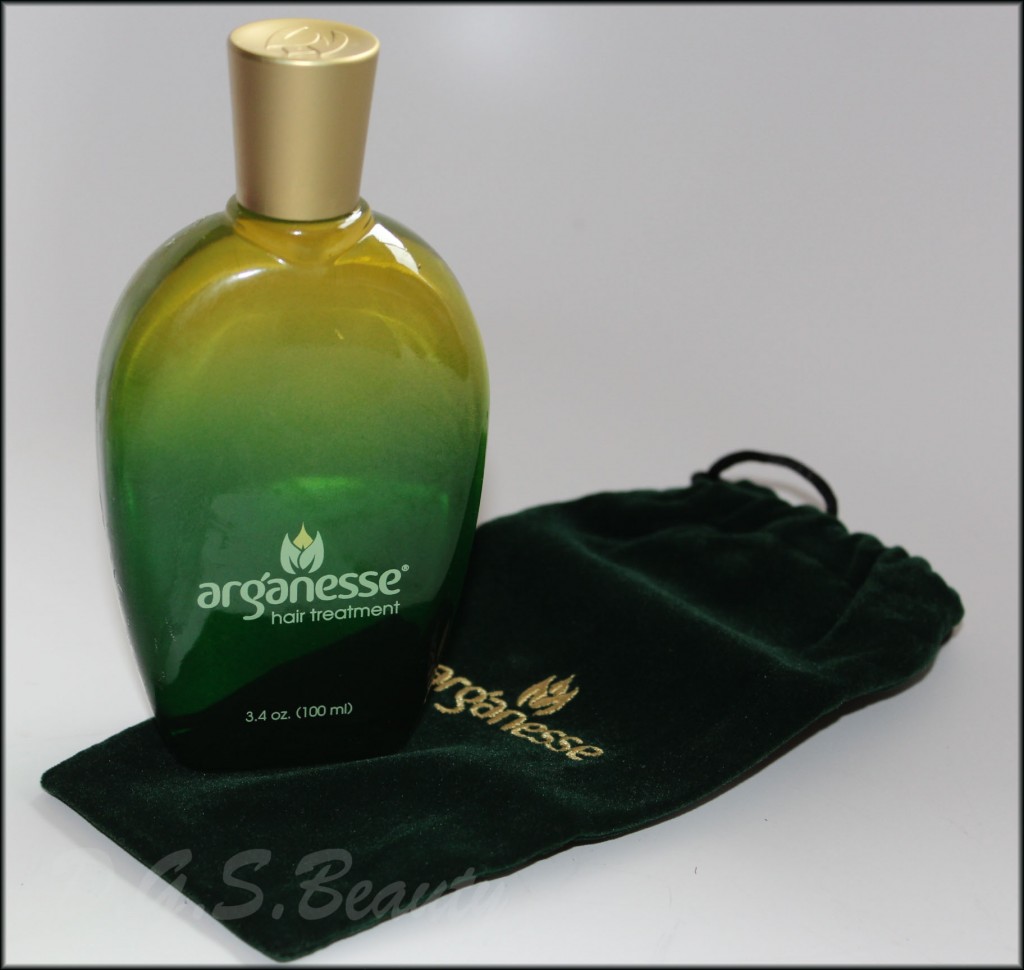 I was impressed with the beautiful green glass bottle and velvet pouch to keep it in!  Such a beautiful bottle, don't you think?
As stated on the website:
Just as the hands of an artist transform gold into exquisite jewelry, we have transformed argan oil – known as "liquid gold" – into a revolutionary hair treatment. For centuries, this highly-prized, rare Moroccan oil has been used to protect hair and skin from harsh desert conditions. High in vitamin E and essential fatty acids, argan oil alone naturally hydrates for silky, shiny, frizz-free hair. Unfortunately, it also leaves hair a bit greasy. So we set out to create a formula that would eliminate oiliness while retaining argan oil's restorative properties.

After nearly a year of rigorous testing and countless revisions, success! Blending argan oil with the perfect combination of complementary ingredients resulted in the winning secret formula. When applied to hair, this incredible elixir gave a lustrous gleam to dull, lifeless locks. With the invention of Arganesse, the future of haircare was forever changed.

Every element of the Arganesse brand is designed to deliver a luxurious user experience. Thick or thin, curly or straight, coarse or fine, Arganesse enhances the natural beauty of hair unlike any other product.
Swatches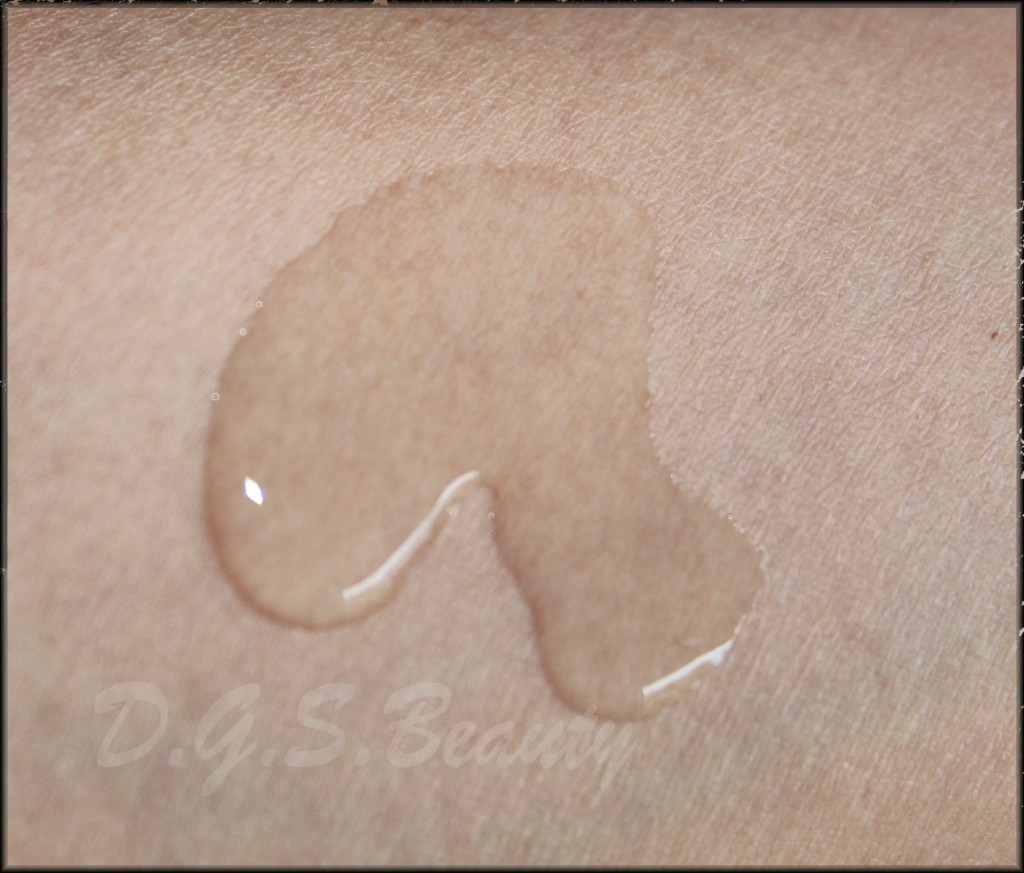 As you can see, the consistency is like oil.  Surprisingly, it did not leave my hair looking or feeling oil, which is amazing!  It definitely helped to control my frizzy craziness and makes it easier to manage everyday.  It makes me love leaving my hair down and I cannot stop running my fingers through it.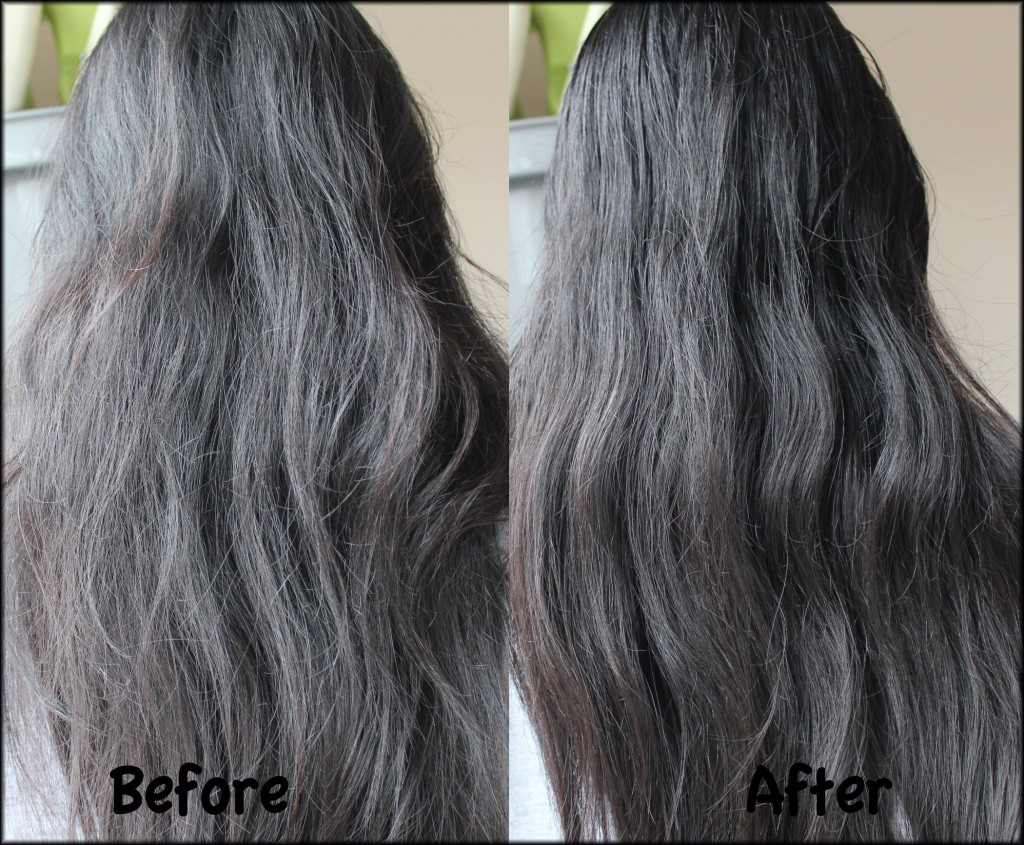 This product is great to use either on damp or dry hair.  It also works as a nice detangler, which is perfect for my daughter's hair.  Overall, I am always satisfied with the end result.  It will leave you with nice, silky and frizz-free hair.
To get 10% off your purchase here, use this promo code Arganesse10.
What are your thoughts?
Thanks for reading,