I am very excited to share two new fragrances from the Super Playboy collection.  I was sent one bottle each of Playboy Fragrance's Super Playboy for Him and Super Playboy for Her.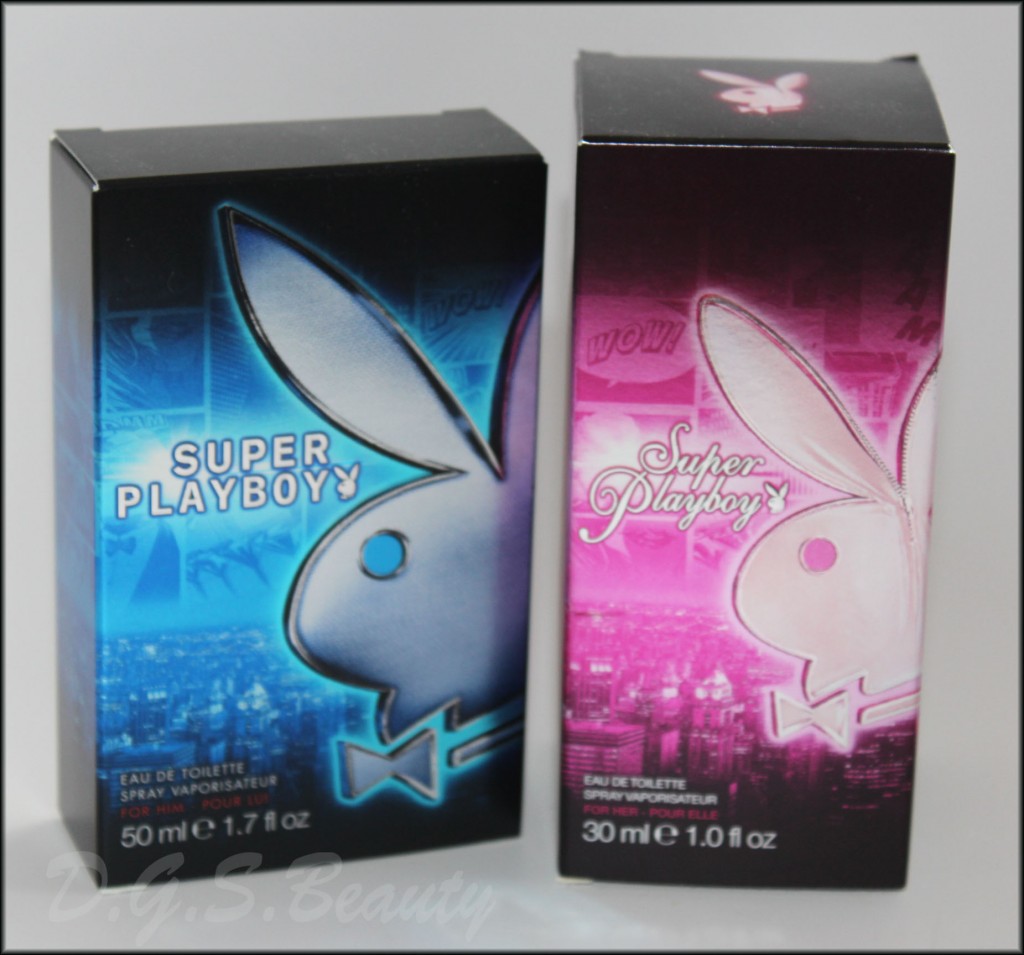 I love the packages colors.  The vibrant blue and pink colors automatically catch your eyes at first glance.
Description:
It is inspired by the sexy powers of superheroes, and the superhero alter egos in all of us. Super Playboy for Him is a super seductive fragrance with the power to turn the chat-up routine into a mere formality with its notes of bergamot, black pepper and woods. Super Playboy for Her will instantly unleash your power of seduction with margarita cocktail, exotic paradise flower and sexy musk notes.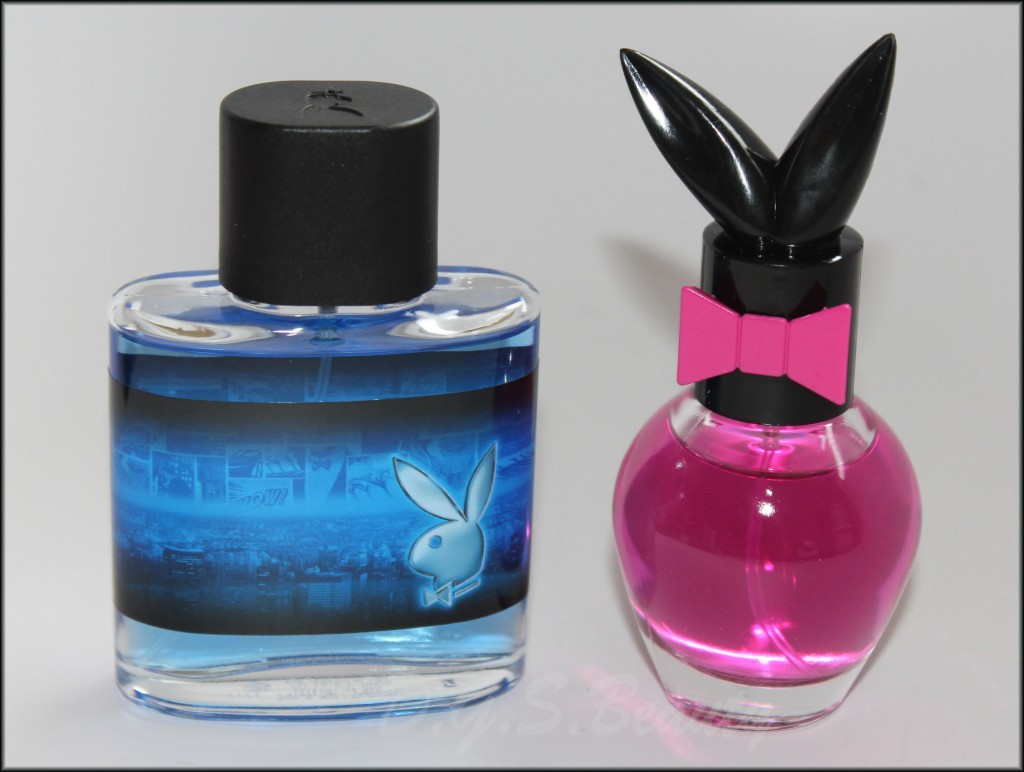 The 50 ml bottle for Him Eau du Toilette is $15.95 and the 50 ml bottle for Her Eau du Toilette is $16.95.
Super Playboy for Him Review:
My husband liked the simplicity of the bottle's square shape since it has a more masculine feel to it compared to the female fragrance bottle (of course).  We both enjoyed the scent and was impressed at its long staying power, which was about 6+ hours.  He gladly added it to his little fragrance collection and has become one of his favorites.  The scent definitely has some sweetness to it but yet smells manly.  I am very picky when it comes to fragrances but with this I do not mind smelling it on my husband at all.
Super Playboy for Her Review:
The bottle is just adorable!  I love the bunny ears cap and pink bow.  This perfume is for sure the cutest bottle in my collection.  Any girl would love it plus I like the pink liquid color.  This fragrance has a fruity sweet scent to it.  It does not last as long, however, compared to the male fragrance.
I loved the description of the fragrances.  It was amusing.  Although it did not make my husband and I feel very seductive with one another, there is no doubt we enjoyed our new scents.
What is your current favorite fragrance(s)?
Thanks for reading,