Razor Sharp Salon Wear is an amazing online store that sells the largest selection of affordable stylish salon wear.  Their products ranges from aprons, capes, vests, jars, and toolbelts!  Not to mention you could also personalize the items you want to purchase.
As some of you know, I have been playing "barber" to my husband for a while now.  Since he needs a haircut at least every two weeks, we thought it would be financially smarter to cut his hair myself instead of paying $20+ each time at the hair salon/barbershop.  I love cutting his hair but would ALWAYS get bits and pieces of his hair stuck on my shirt, which became annoying.  So I contacted Razor Sharp Salon Wear in hopes of solving this minor problem.
My new apron!
I just adore that Razor Sharp Salon Wear personalized my apron with my name and in my favorite color.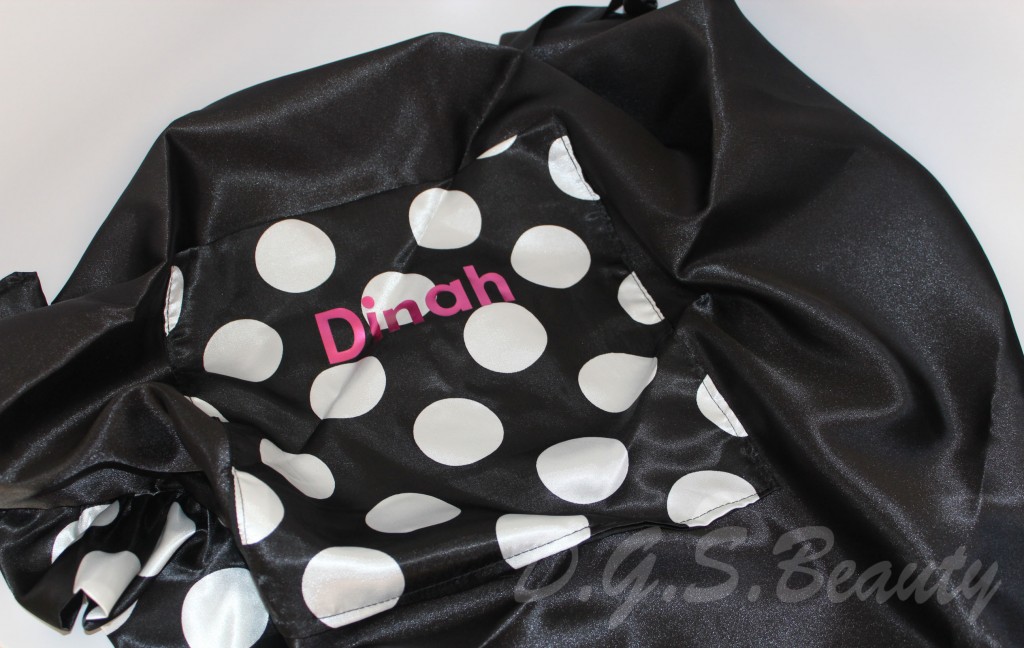 The apron I received is the "Black+Big Dot Ruffle" which is $28.00.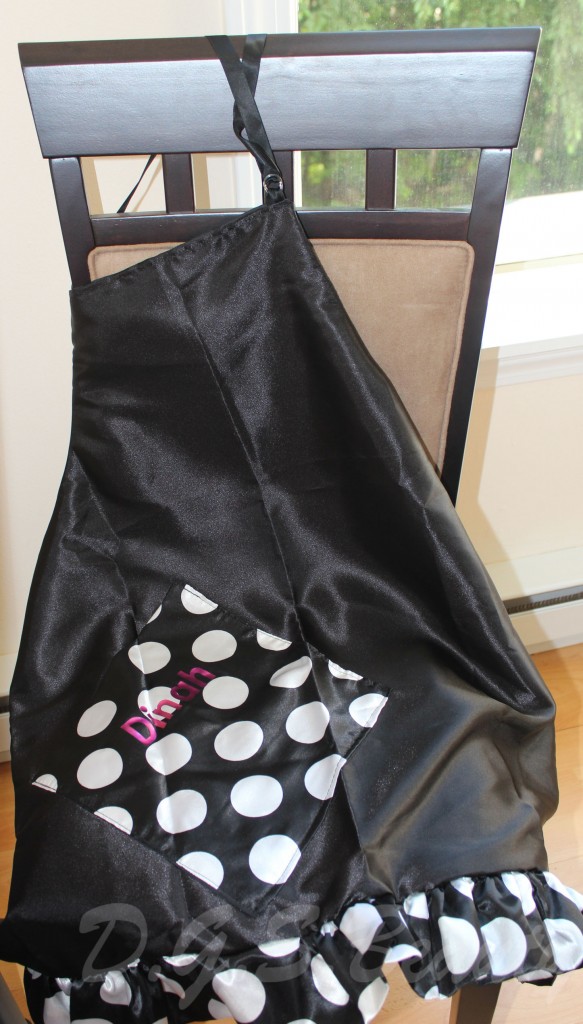 When selecting an apron, you have the follow options to consider once you select the main style you wish to purchase:
Apron Body

Adjustable Neck Strap
Full Figured
Color of Straps
Pocket Color
Pocket Stripe
Pocket Position
Personalize
Name Color
Shipping Options
Care Instructions:
Spot clean or hand wash or wash on gentle cycle with similar fabrics

Do not wash with towels
Hang to dry
Front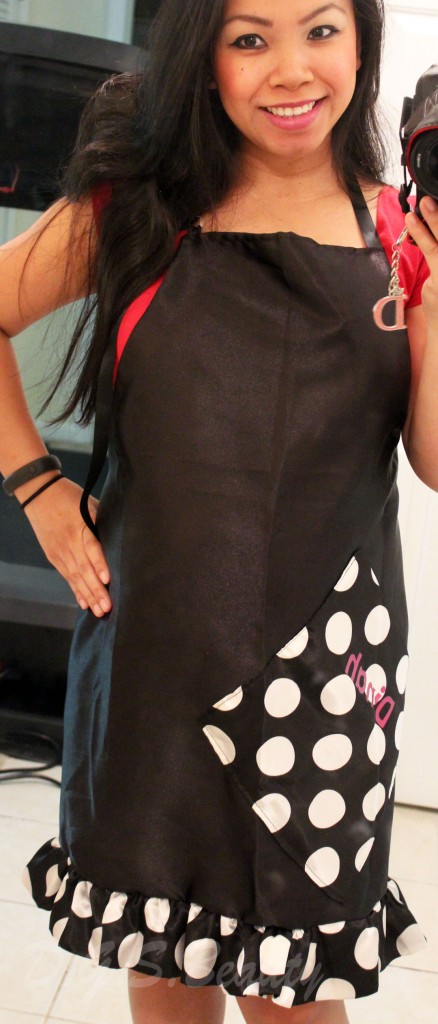 Back

Isn't the apron just fabulous?  The material feels so silky smooth and the pocket is huge which could hold your combs and such.  Shipping was also very quick.  I cannot begin to tell you how much I LOVE my new apron.  It makes cutting my husband's hair so much easier in regards to the clean-up.  If you are a hairstylist in need of some fashionable salon wear, this is your place to shop at!
What are your thoughts?
Thanks for reading,