A Beauty, Fashion, & Fitness Blog
<! ---- Follow Drop Down - J ---- >
D.G.S.Beauty's MAC Lightscapade MSF Giveaway!
Hello everyone!  This giveaway has been long overdue and I apologize about that.  It is mainly a belated two year blogversary giveaway.  It was on March 14, 2011 I began my journey as a beauty blogger and I have not looked back since.  So here is a little something to thank you all.  Now let's celebrate!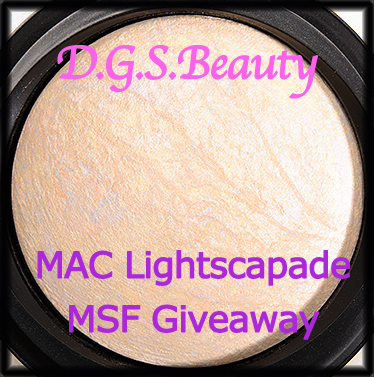 *Giveaway is open internationally.  You must be 18+ to enter.*
If you have any questions or problems entering this giveaway, please feel free to contact me at [email protected].
Good luck!
Thanks for entering,
Tags: MAC Cosmetics