Omega-3 supplements are very essential to your overall health.  Omega-3 are commonly from krill oil and fish oil, however Nature Science created something a little different.  This Vegan Omega-3 provides the omega-3 fatty acids, docosahexaeonic acid (DHA) and eicosapentaeonic acid (EPA), from marine algae.  It also contains Omega's 6 and 9.  This product contains 5x more DHA per day than krill oil.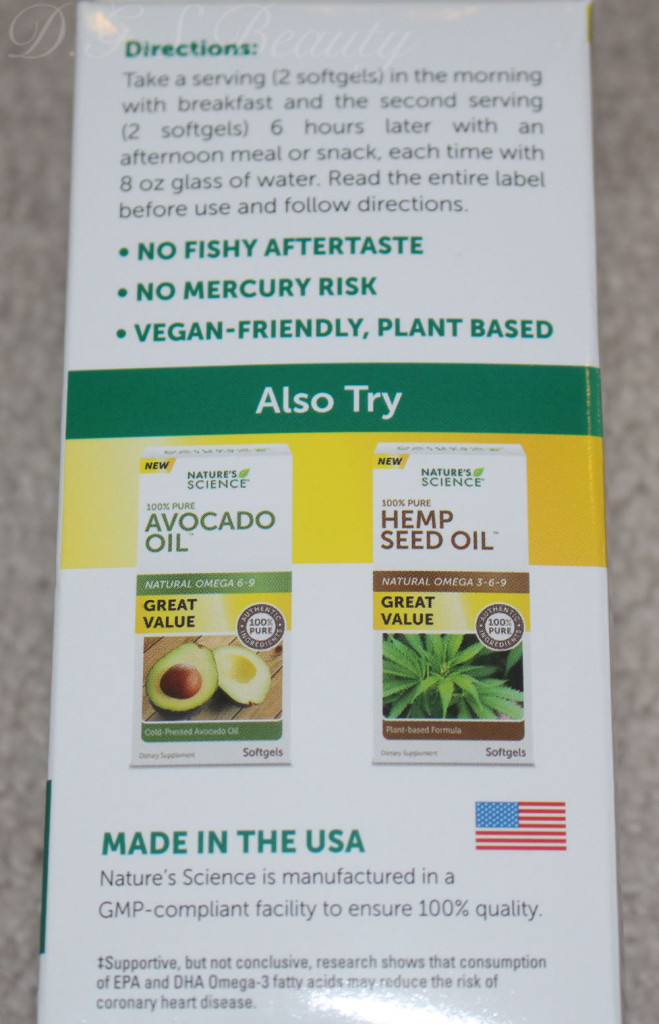 As you can see, the directions are very simple.  Four may seem like a lot but the pills are tiny so they are very easy to swallow.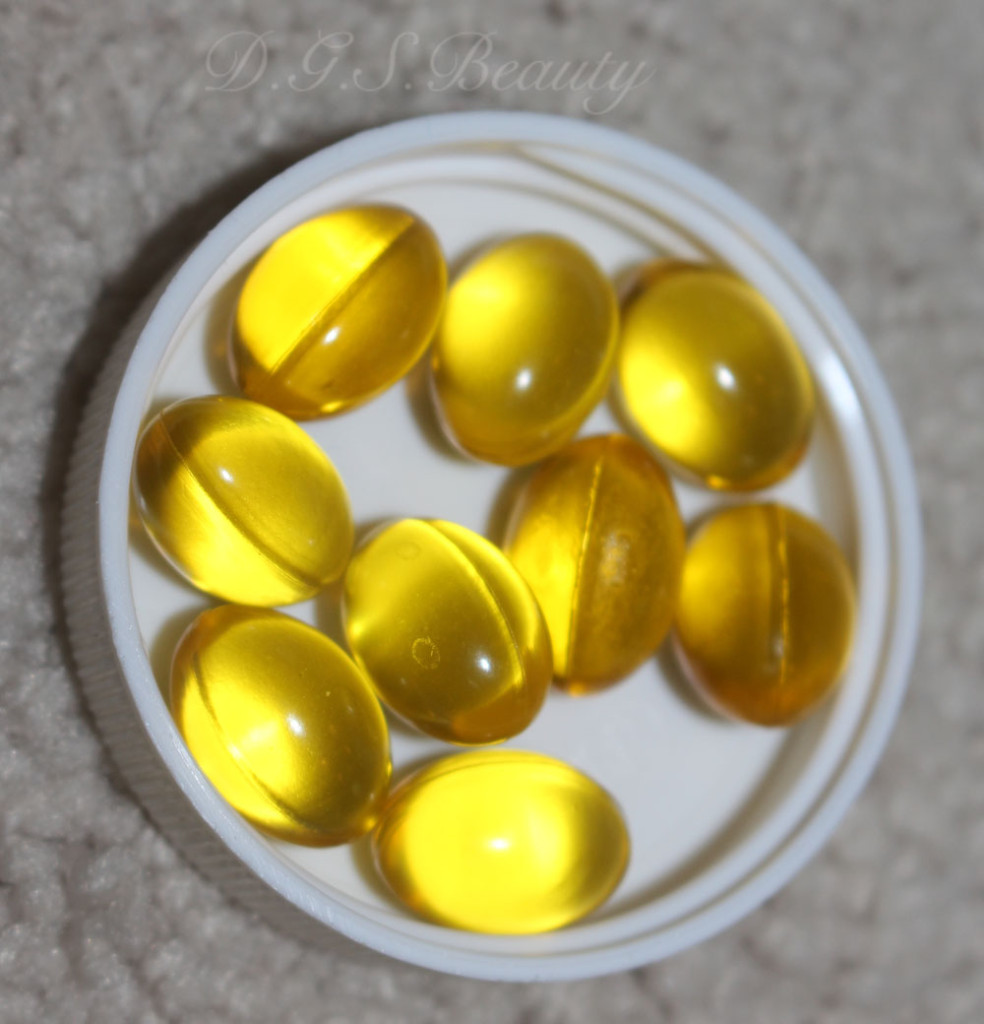 Below are a few more information on the supplements.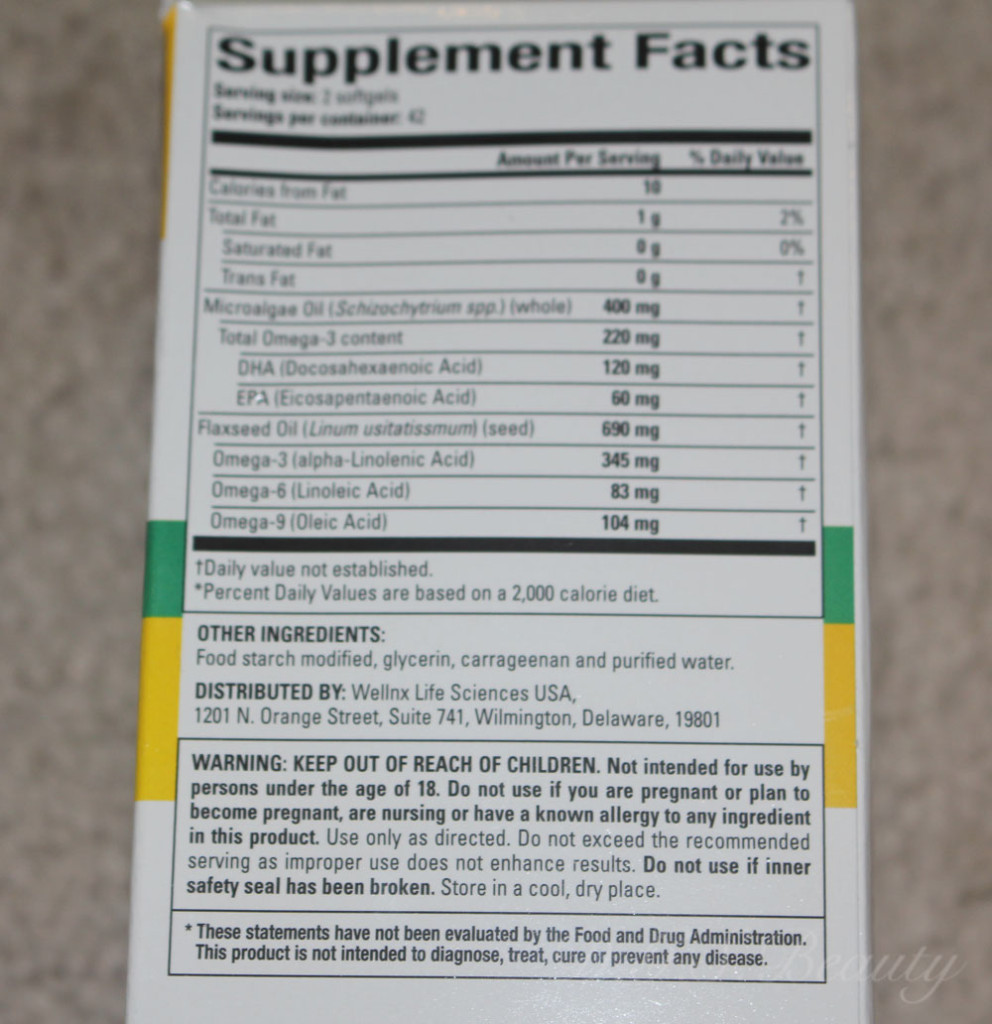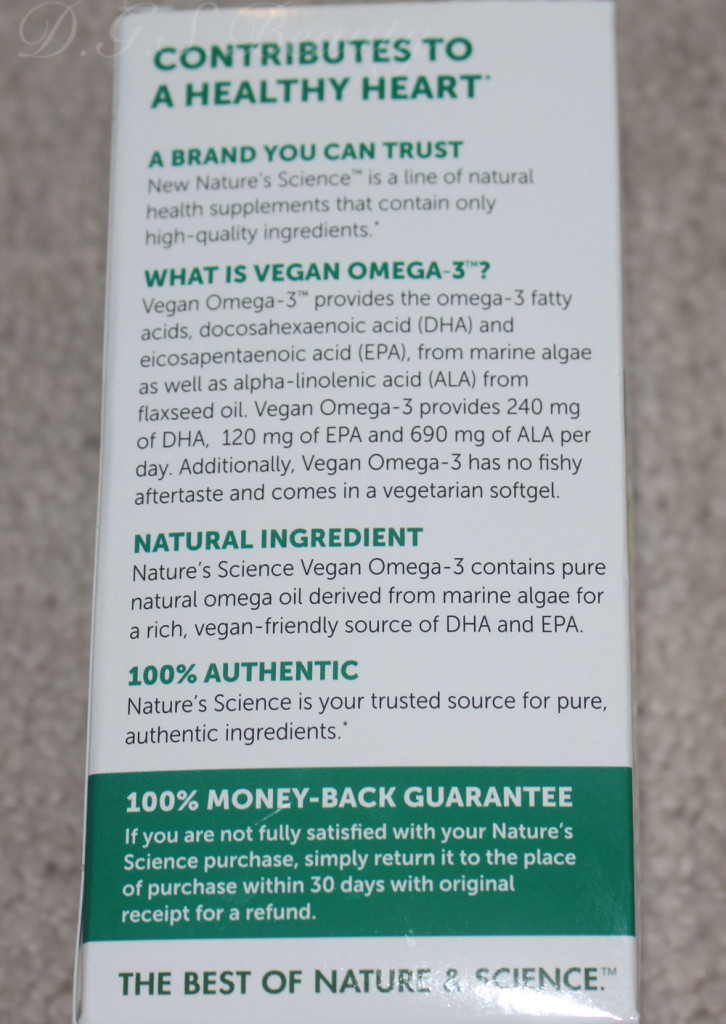 I have taken Omega-3 fish oils in the past especially during both of my pregnancies.  I disliked how big the pills were in size and the aftertaste it left.  It made me dread taking my pills.  With these Vegan Omega-3, however, I didn't have those problems.  I don't think I will go back to fish oil after trying these.
What are your thoughts?
Thanks for reading,


Disclosure: This is a sponsored post by BrandBacker.  All opinions are genuine and unbiased.