When it comes to nail polishes, I am partial to pink/red shades.  So you could imagine my excitement when i received this Nailuv Gel Polish in Berry Sweetie.
It is recommended to use Nailuv Base/Top Coat and a LED or UV lamp with this.  However, I don't have any so instead I used my Sally Hansen Base/Top Coat and relied on some good old fashioned air to dry my nails.
Isn't it such a beautiful shade?  It is a dark pink with hints of shimmer.
I am loving this brand/polish thus far.  It has lasted on my nails for several weeks and barely notice the chips.  Perfect for a busy mom of two, I'll say!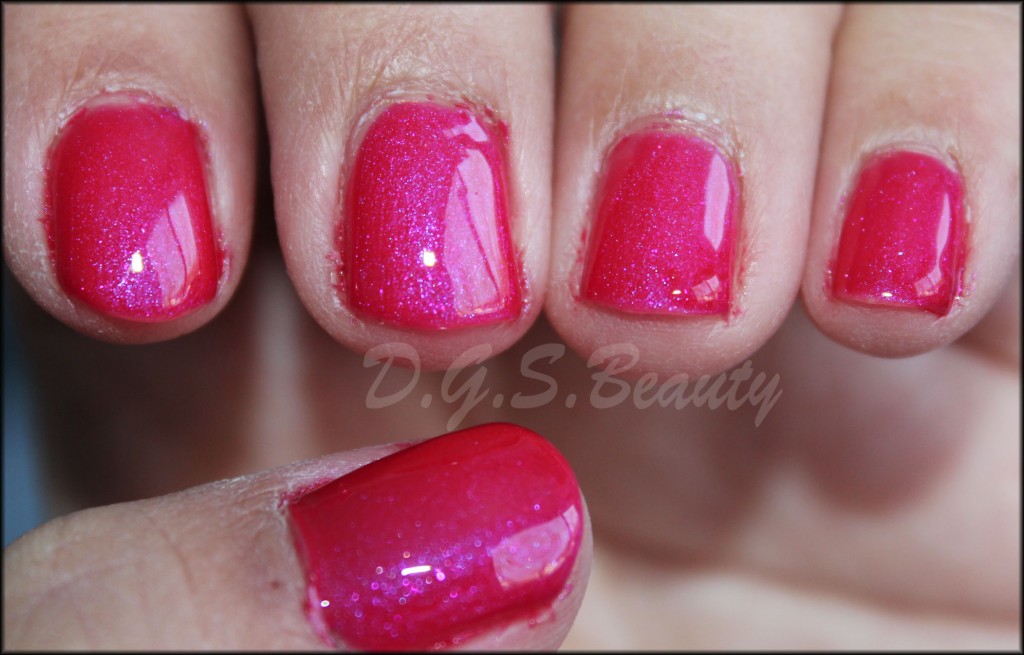 What are your thoughts?
Thanks for reading,