Christmas is just around the corner!  Do you have your wishlist ready for Santa?
For over a year now, I have been wanting Hunter Boots especially living in the northeast.  I keep seeing it around in the stores, friends buying a pair for themselves, etc.  I honestly never would have thought I would want a pair of rain boots but they just look so stylish and plus they would work well in the snow as well.  Now I just need to convince the hubby why he should spend $140+ on a pair of boots for me…  Haha.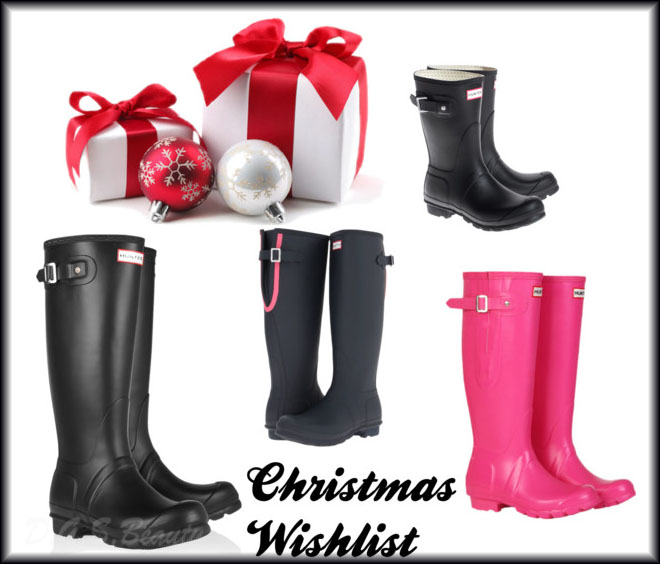 Aren't they cute?  I am hoping to at least try on a pair in the store to see if I should get them or not.
Do you own a pair?  I would love to hear your thoughts on these boots/brand to help me make up my mind.
Thanks for reading,