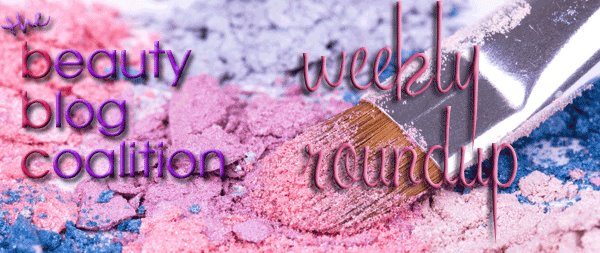 Fun Fierce Fabulous Beauty Over 50!: Find out why Sephora's $16 Black Magic Palette is getting rave reviews!
Mama Fashionista: Quinn shares her latest and greatest favorites from Smashbox Cosmetics!
Lola's Secret Beauty Blog: The Organic Pharmacy Rose Plus Marine Collagen Complex is a potent and highly effective anti-aging product that REALLY beats the competition!
BeautyTidbits: A super-hydrating lip gloss and an anti-aging lip serum all in one? Say hello to the new Vitality Lip Flush Butter Glosses from It Cosmetics!
Painted Ladies: Find out how Summer's Eve makes it easy to be fabulously fresh and enter to win a $100 Spa Finder gift card.
Peppermint Lips Beauty Blog: MAC Impassioned Lipstick Review, Dupe & Swatches!
TheFabZilla: TheFabZilla officially ends her summer posts as she looks forward to fall. Check out what made it to her top 10 most loved products this summer!
Luminous Lacquer: Borrow and wear Designer Jewelry? Very awesome! Check out her review of RocksBox!
Midnight Manicures: Do you subscribe to monthly beauty boxes? Jeanie shows you her favorite, Wantable.com, and why she ended up with 2 boxes this month.
Beauty by Miss L: This week Miss L did a purple & golden manicure.
Geniabeme: The ladies of Makeup Wars are having a Color War! See what products I picked for the color purple!
D.G.S.Beauty: D.G.S.Beauty shares her customized wristbands. Learn where you could a wristband of your own.
Advice Sisters Beauty?Fashion/Lifestyle Website: Alison of the Advice Sisters explores a bunch of beauty tools to DRY For!
The Stepford Witch: Looking for a radiant setting powder that doesn't break the bank? Check out this week's review of Mary Kay's Translucent Loose Powder.
Beauty 101: Looking for the best products to create the perfect nude lip? Casey from Beauty 101 has you covered!
Thanks for reading,