I have always heard a lot of people raving about this lippie but never gave into temptation to purchase it.  This past Christmas, my lovely sister-in-law (MakeupDiary) gave it to me as a gift.
I must say that the color is ravishing.  I have never worn such a bright pink lipstick so I thought it looked weird on me.  But after some getting use to, I really like it.  It is definitely a show-stopper especially here in New Hampshire since I do not see much people wearing a lot of makeup.
This lipstick has a matte finish.  It stained my lips a bit after about six hours of wear.  I wish it was more hydrating though because I have dry lips.  If you love these types of shades, then you must have Candy Yum Yum in your collection.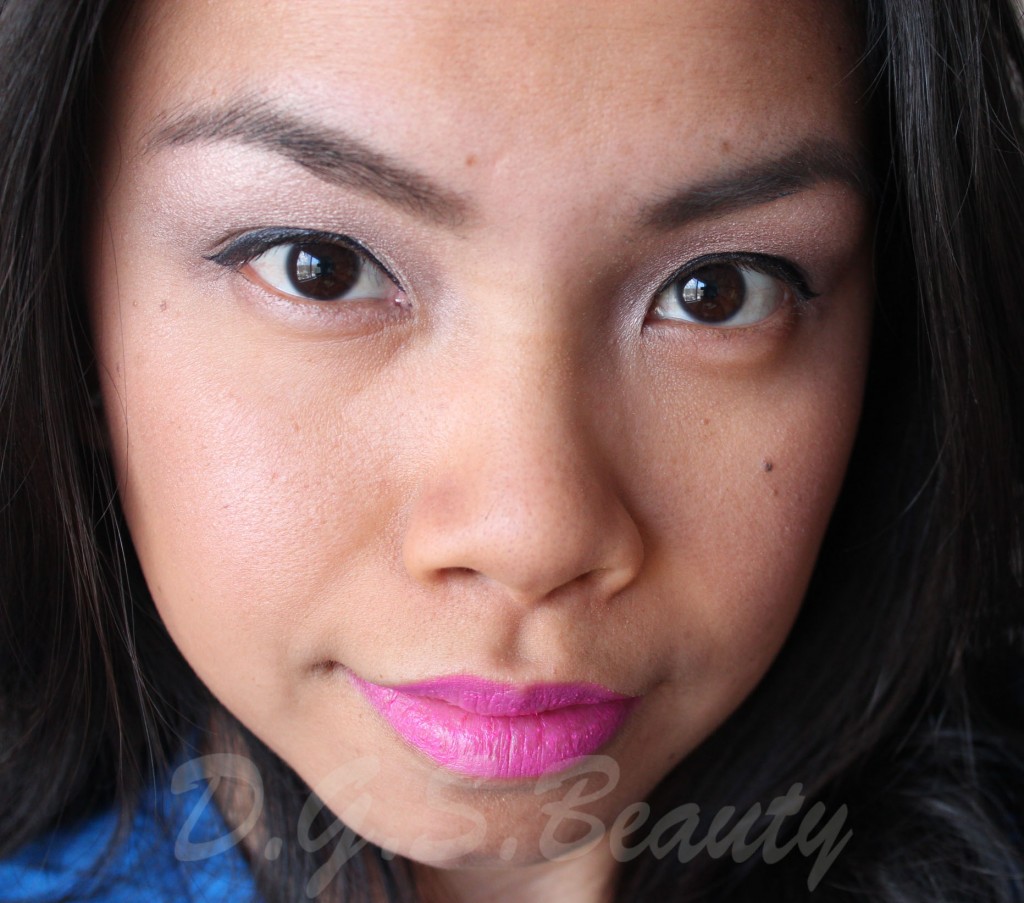 An old FOTD from Valentine's Day.
What are your thoughts?
Thanks for reading,